Each customer's preference for consuming a product is complex, different and unique. When you figure out their buying patterns, you have a chance to build customer loyalty, trust and even influence the perception of your customers. Today, brands are earning customer trust and loyalty through new CDP solutions.
What is Customer Loyalty and Trust?
According to Gartner, "Customer loyalty is the degree to which a customer is likely to continue doing business with an organization." Loyalty towards a company, a business, or a brand stem from unique experiences which in turn increases their likelihood of making repeat purchases from the same place.
Customer loyalty and trust is not gained immediately but built up through multiple interactions and touchpoints. It is a result of customer satisfaction, positive experiences, and the value that they get from the brand's products or services. It drives not only the existing customers but also new ones towards your brand through the good word-of-mouth reviews generated by the loyal customers.
Why Customer Loyalty and Trust is important for your brand?
Let us check out why Customer Loyalty and Trust is important as well as beneficial for your brand:
Customers love Personalized Experiences
Every customer has a unique mindset and perception towards products, services and their way of consuming content. When they are provided with personalized experiences, it gives their shopping process a whole new look and feel.
Customer expectations are always rising. They prefer convenience, quick service, good service, high quality deliverables and an exceptional after-sales experience. When you have processed customer data derived from a CDP, you can provide your infinite buyer types with infinite personalized offers.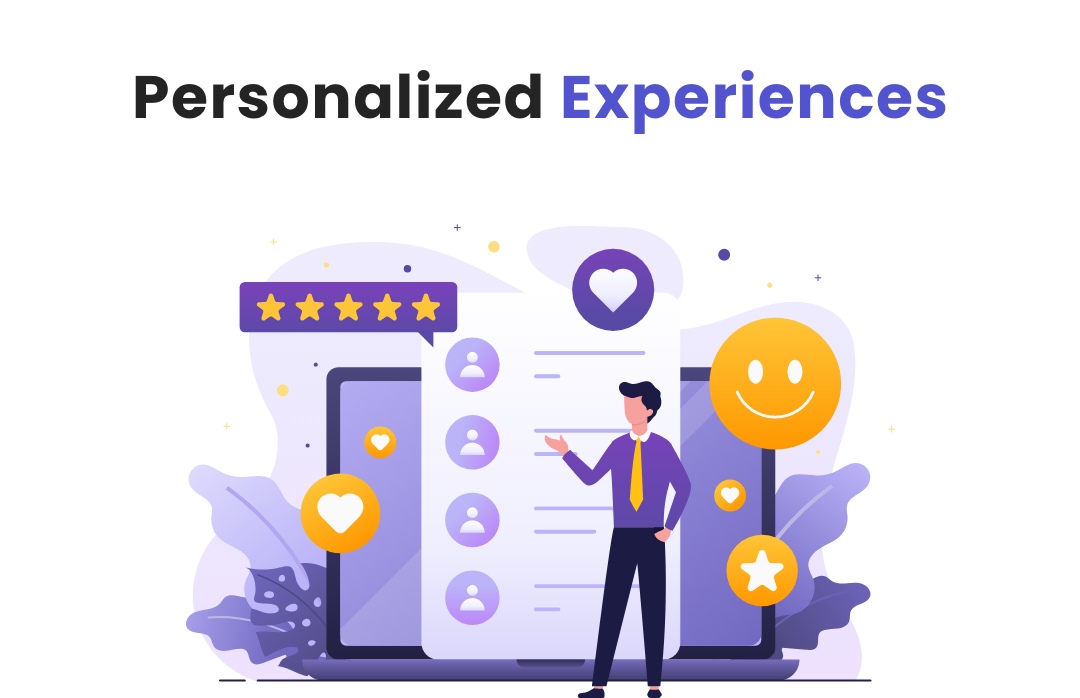 Customers who already have high expectations respond well and positively to personalization.
Customers reward the businesses they trust
When customer loyalty and trust are built, your brand gets rewarded. A loyal customer is a customer retained. A loyal customer is a customer who will bring more business by repeating purchases and spreading good word-of-mouth about your brand.
Happy customers also provide insights on what worked out from your strategy and at the same time also provide you with insights on what went wrong. If a loyal, happy customer points out where they think improvements are needed, it is going to be helpful for your brand. At the same time, a loyal customer will also help you analyze your marketing strategy and the points that worked out in your favor.
This way, you can reapply the strategies that did work out resulting in more customers.
Customers turn into Brand Advocates for their trusted businesses
Customers who are happy with your brand and put their trust in your business automatically turn into brand advocates. They provide reviews and market your product on their own. People tend to talk openly about the great experiences they have had and when they have had one with you, they are bound to tell others around them about it.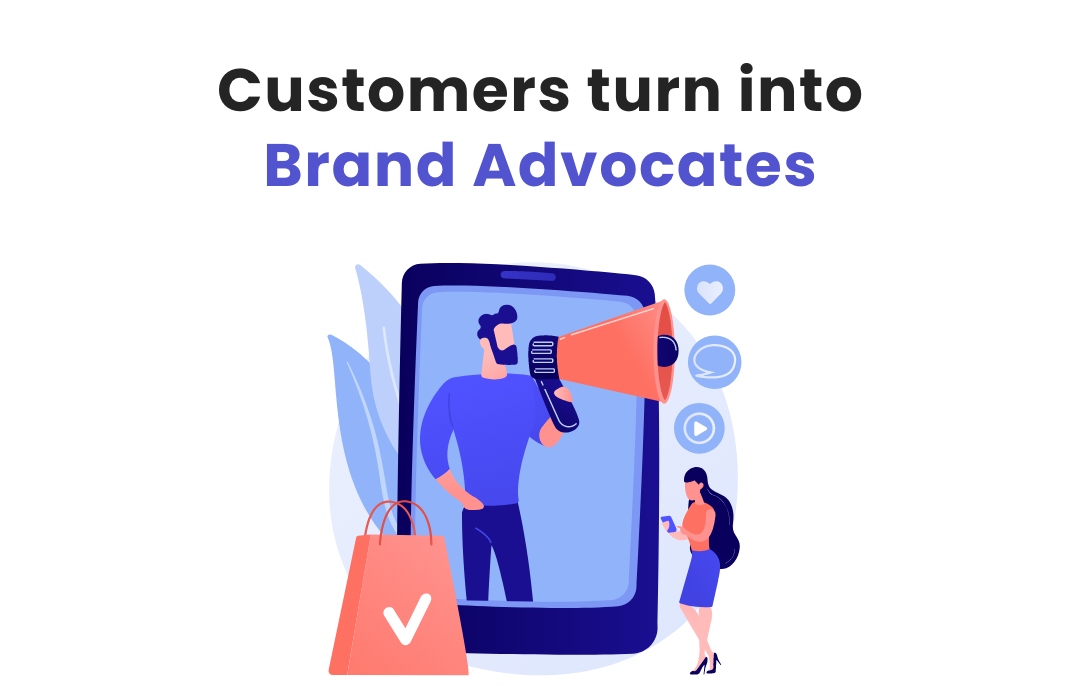 Not only that, customers will also defend your brand and spread the good word about the exceptional experiences they had. This happens when your brand invests in a CDP and works on personalization strategies to retain loyal, value-adding customers.
How does a CDP help in driving Customer Loyalty and Trust?
A Customer Data Platform is a prebuilt system which centralizes all your customer data derived from multiple sources and then processes it for enabling your marketing teams to deliver exceptional customer experiences on multiple channels.
Customer Data Platform Sitecore is one of the best CDPs to leverage customer data and convert them into loyal customers.
For driving customer loyalty and trust, a Sitecore Customer Data Platform helps by:
Identifying high-value and at-risk customers
When you have all your customer data in one place, segregated and categorized, a CDP allows you to determine which customers are value adding, loyal customers and which ones are at higher risk of leaving the brand. You can conduct analysis based on the buying patterns, repeat purchases and feedback given by your customers to find out who is brand loyal and who isn't.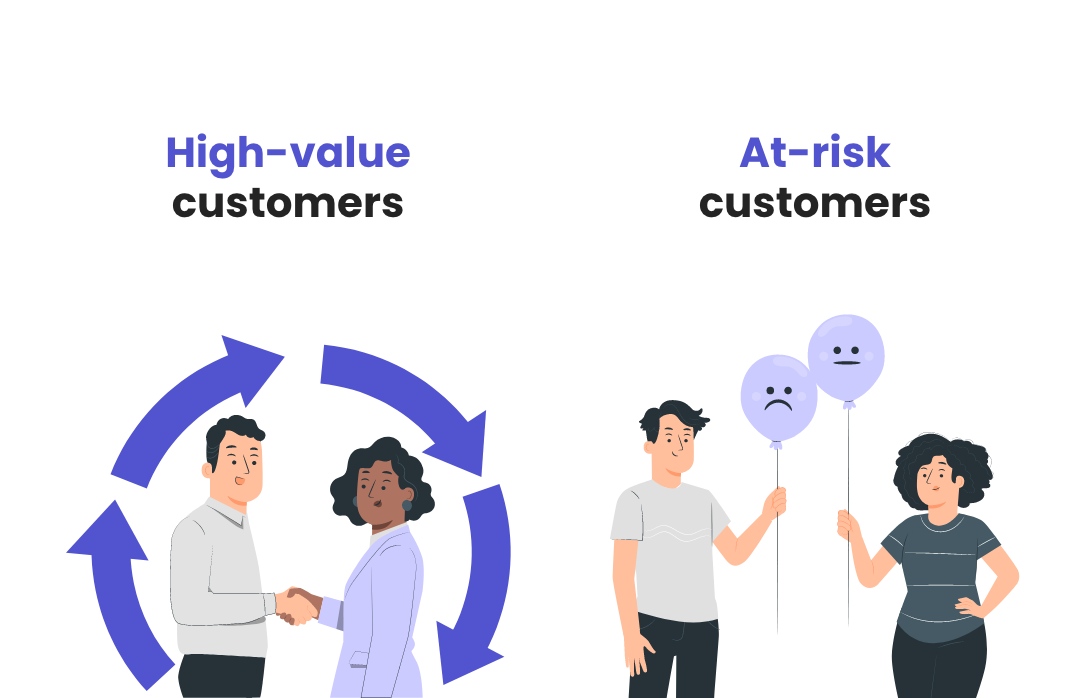 By identifying the high-value customers, you can prioritize them as they belong to a lucrative segment generating more sales and brand value. You can offer premium and personalized experience to this segment at every touchpoint.
By identifying the at-risk customers, you can start working on retention strategies to decrease the churn rate. This will help you prevent future churn and also allow you to save costs as gaining new customers is costlier than retaining the existing ones.
Understanding a complete customer view in real-time
When customer data is extracted, the CDP builds identities of each customer. Each identity is unique based on the buying behavior, the purchase history and the transactions that they have had. A CDP also stores the data with updates in real-time which allows your team to create the most effective marketing strategies.
After this, the campaigns will be much more personalized and based more on acquiring new customers, retention of the original customers, upselling and cross-selling.
Hyper-personalized engagement and customer experiences
Put your customer first. You already have the data of their purchase history, buying behavior and their preferences. Now all you have to do is ensure that there is a customer-centric culture where touch points and marketing campaigns are designed around the preferences of your customers.
When customers have a unique experience, they are bound to build loyalty towards your business. For instance, your data and analysis point out the preference of laptop bags for customers in a downtown area, you provide them exactly those products that go with their choices and purchase history. Variants of laptop bags advertised with exciting offers directed at each individual with a different personalized offer are going to make them want to buy more.
Elements you can decide through Sitecore CDP for increasing customer loyalty
Some of the elements that you can determine through Sitecore CDP:
Seamless on-boarding
Personalization & exclusivity
Familiar, consistent process
Action-oriented conversions
Fair value to the customers
Rewards programs
Building a successful business takes a lot of work but the major priority is always going to be the customers that drive the business. Using Sitecore CDP will help enterprises in impacting and influencing their customer experiences while also being able to build trust and convert them into brand advocates.