About Us
WE ARE ADDING VALUES TO THE CLIENT'S BUSINESS
Addact Technologies is a Sitecore Service provider and we deliver next-gen digital solutions with optimum Personalization, Automation and Customisation capabilities.
Right from Sitecore Implementation to Sitecore Integrations and upgrades, Addact provided comprehensive Sitecore Services with the help of qualified, experienced and certified Sitecore Developers and Sitecore MVP.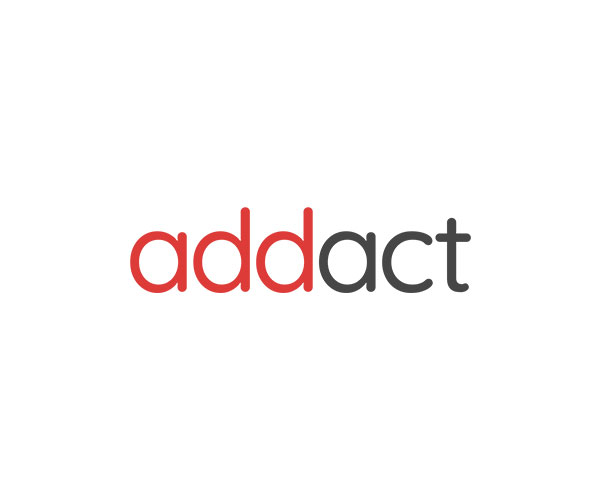 Who

we are?

We are a diverse team – passionate about revolutionizing the way technologies are built, from sophisticated enterprise CMS to custom web app development.

We have spent almost eight years in delivering solutions that drive the digital results of our clients.

We have been working on local, national as well as international projects and that tells us what most of our clients need.

We have been in the IT industry for almost a decade and counting and that has given us the required knowledge and awareness about what is the most accepted and desired development in the eyes of the audience.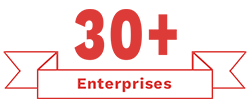 Addact is a Sitecore Implementation Partner
We deliver end-to-end Sitecore development and consultancy services to clients from across different domains and countries with utmost quality and efficiency. After serving 30+ enterprises with successful Sitecore services, our Sitecore experts have a created a proven track record with their technical finesse and entrepreneurial mindset.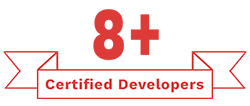 Addact is a team of Certified Sitecore Developers
Since our inception in 2015, the Addact family has grown into a strong team of 8+ Certified Sitecore Developers and has established presence in three different countries namely India, Australia and Singapore.

Addact is home to resourceful Sitecore MVPs and Certified & experienced Sr. Developers
Ketan Garala and Maulik Dudharejia are our Sitecore MVPs recognized by Sitecore. Ketan Garala is awarded for two time Ambassador and third time for Technology MVP, Maulik Dudharejia is awarded for Strategy MVP for their in-depth knowledge of Sitecore Platforms, their contribution to the Sitecore Community is dedication towards serving Enterprises with best Sitecore Solutions.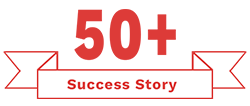 Addact is an address of 30+ Enterprise Success Stories
With our customer-centric approach and technical proficiency, Addact has served 50+ Enterprise clients from different countries and different domains. These projects are carried out by our resources that bring on a table an experience of 10+ years of Sitecore Solutions.
ONLY PROFESSIONAL HERE
Meet

our Leaders

While we aim for the skies, we always send the elevator back down and believe in creating futuristic leaders.
Our

values

Value Based Partnerships
Apart from delivering technically proficient solutions, we always opt for customer-centric approaches to ensure that our clients have a delightful experience working with us as customer satisfaction is of the highest priority amongst us at Addact.

Complete Ownership and Accountability
We believe in creating long term relationships and mutually beneficial partnerships and to accomplish that, we take complete accountability and ownership of all the projects that our clients endorse us and deliver the best possible digital solutions that go beyond client expectations.

Transparent and Secured Communication Processes
We understand the value of our client's data and thus, we at Addact have established an IT infrastructure that ensures optimum data protection and we have also introduced transparent yet stringent communication processes to ensure our clients can get access to the information and resources safely and securely.

Flexible Hiring Contracts
Whether you require dedicated resources for your long-term Sitecore projects or you wish to hire us as your Sitecore Implementation Partner and deliver a Sitecore solution, for us our client's wish is our command and thus, we allows our clients to quote their requirements and based on that, we create a flexible hiring contract.

Quality and Scalability
Addact is on a path of self-evolution and thus, all our resources have enough learning experiences and market exposure to understand the latest trends in the Technology Domain. This practice is followed to allow our Developers to grow beyond the Technical Proficiency and develop an entrepreneurial mindset that delivers quality and futuristic Sitecore Solutions.

Walking an Extra Mile
As said earlier, for us Customer Satisfaction is essential and thus we only deliver quality solutions. Culture at Addact is such that resources are always focused on delivering the best possible solutions and not on cutting corners to meet deadlines. We believe in making realistic commitments instead of providing false hopes to our clients.