Sitecore Log Analyzer (SCLA) is a free and open-source tool for parsing Sitecore log files. It is designed for Sitecore administrators and developers who troubleshoot or monitor the health of Sitecore applications.
SCLA provides several features that make it easy to explore and navigate through large amounts of log data. These features include:
Group and analyse all errors, warnings, debug, and audit messages logged by a Sitecore XP application. This allows you to quickly identify and troubleshoot problems with your Sitecore applications.
Monitor performance counters, such as CPU usage, memory usage, and database queries. This information can help you to identify performance bottlenecks and optimize your Sitecore applications.
We can download this tool by the below URL.
https://dl.sitecore.net/updater/scla/
Simply download the application and install on your machine. You can see the below interface after installation.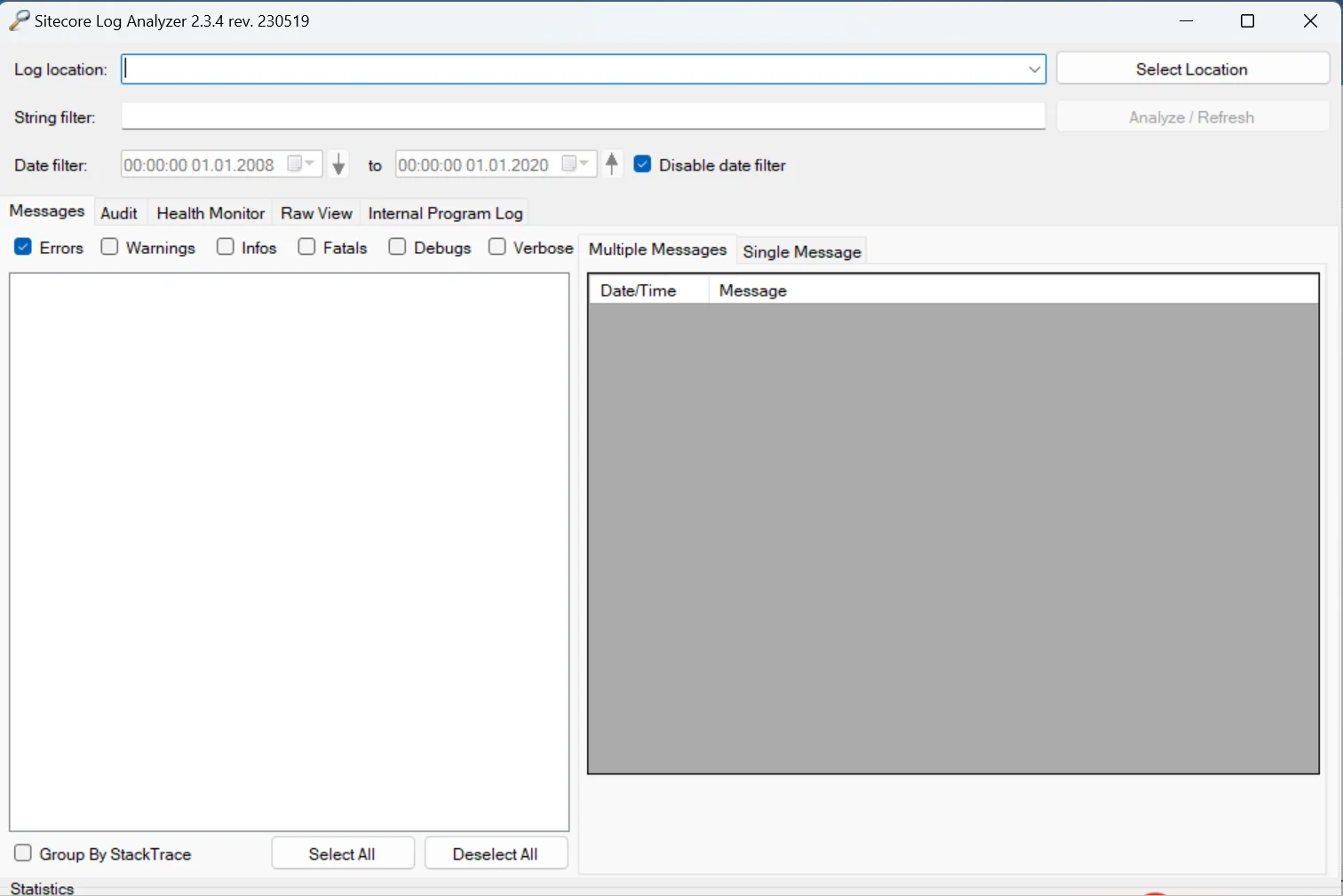 We need to select log location, so I added my "wwwroot/local.application/app_data/logs" so we can see all the logs and information of the Sitecore.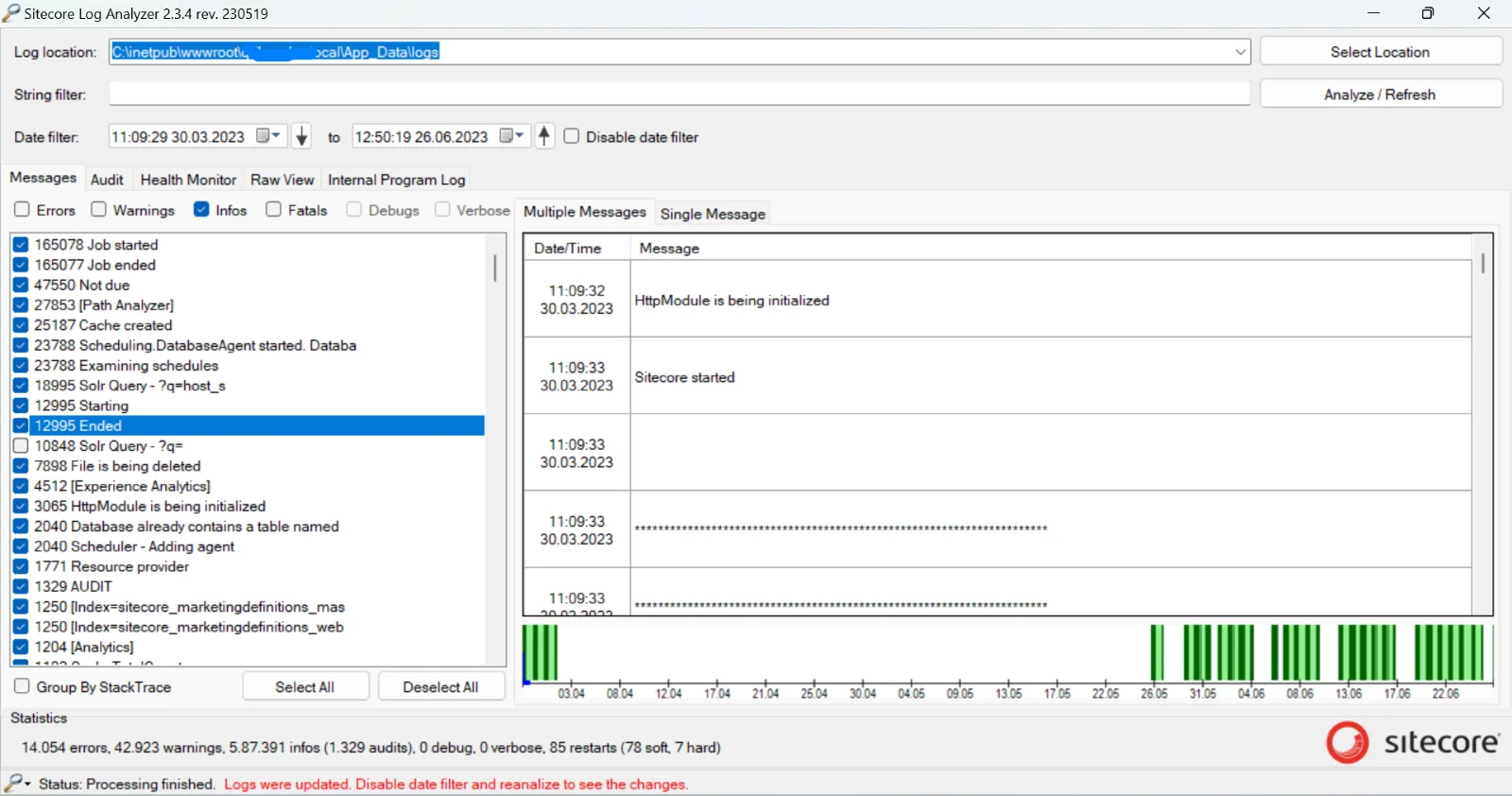 There is specific filter are in this software as below.
We can give the filters by Date filter to and from for the specific date range logs.

We can check checkboxes as Error, warnings, Info, Fatals, and Debugs for the specific type of logs.

We can also search any word from the logs file by the "String filter" box.
This way, you can use the Sitecore Log Analyzer tool with ease and monitor the Sitecore applications for any errors or troubleshooting issues. For information, you can visit Sitecore link also https://support.sitecore.com/kb?id=kb_article_view&sysparm_article=KB0870095