When you are conducting the installation of Sitecore XM 10.2 on Windows 11, we are faced with the error as mentioned in the image below.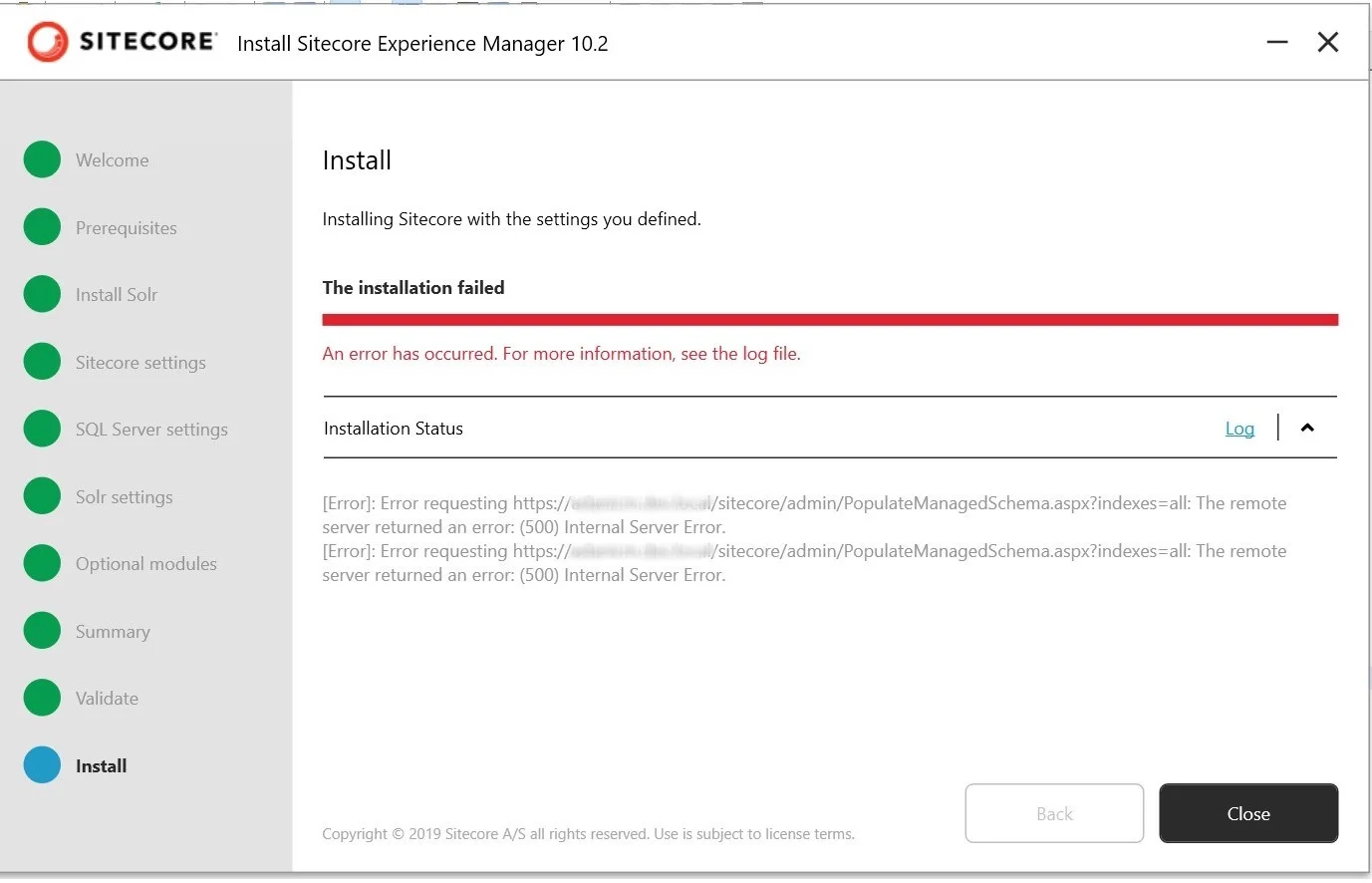 Error: requesting
https://instancename.dev.local/sitecore/admin/PopulateManagedSchema.aspx?indexes=all: The remote server returned an error: (500) Internal Server Error.
Solution: -
Delete any of the previously failed instances.

Verify the SSMS credentials as well as the Solr service with the path.

Go to Control Panel > Programs and Features > Turn Windows features on or off > Internet Information Services > World Wide Web Services > Application Development Features > Check the options ASP, ASP.NET 3.5, ASP.NET 4.8

Firstly, check the above given steps and after they are completed, if the issue still persists, follow the next steps.

We have observed that the cause of the problem is that IIS does not have any URL rewrite models. To solve this, go to https://www.iis.net/downloads/microsoft/url-rewrite and install the package that is required.

You will then be able to find a new item which has been created in the IIS packages list.

After they are installed, reboot your computer and then install Sitecore again.
Now, you will find that the issue is resolved and Sitecore has been setup completely.