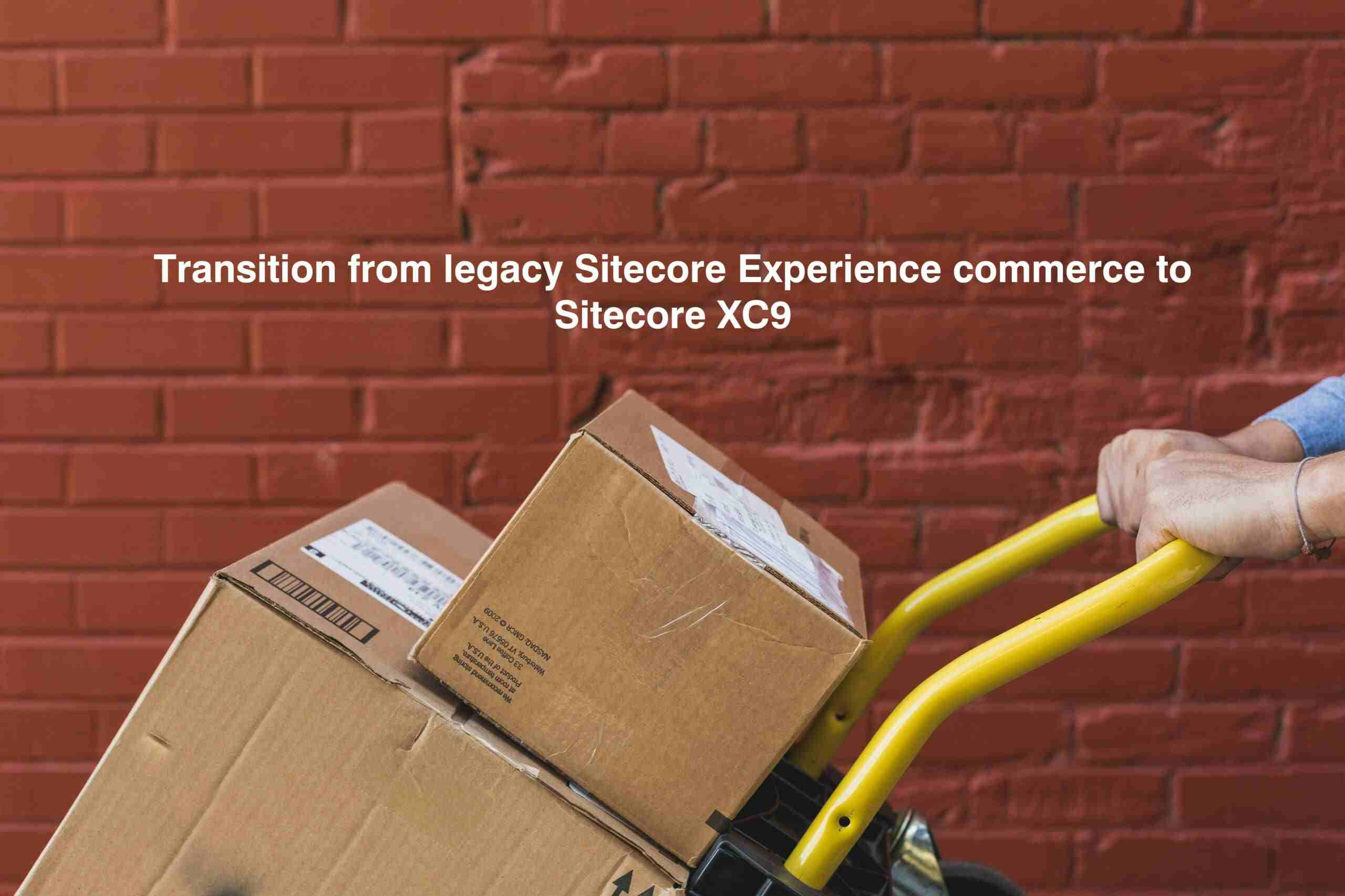 The launch of Sitecore Experience Commerce 9 (Sitecore XC9) at NRF 2018 was one of the biggest product launches from team Sitecore. And why wouldn't it be? The new Sitecore XC9 was basically a complete re-engineering of the Sitecore Experience Commerce platform as all the legacy system code and components were replaced with Microsoft's latest, fastest and most flexible ASP.NET Core 2.0 Technology.
Such was the impact of the release that Sitecore can still claim that Sitecore Experience Commerce is the only platform to natively merge content, commerce, and data in a single, enterprise-level commerce solution. The reason why Sitecore XC9 was such big event was not only because of the new code of the platform, but it was also because Sitecore Experience Commerce was no longer dependent on the stand-alone Commerce platform.
Thus, with Sitecore Experience Commerce and Sitecore's other solutions such as Sitecore Experience Content Management System and Sitecore Experience Platform, one can use the Sitecore Solutions as single Enterprise Solution that can help any enterprise irrespective of their size in adopting complete Personalisation, extreme flexibility, extensibility and scalability.
Tax Configuration Module : Requirement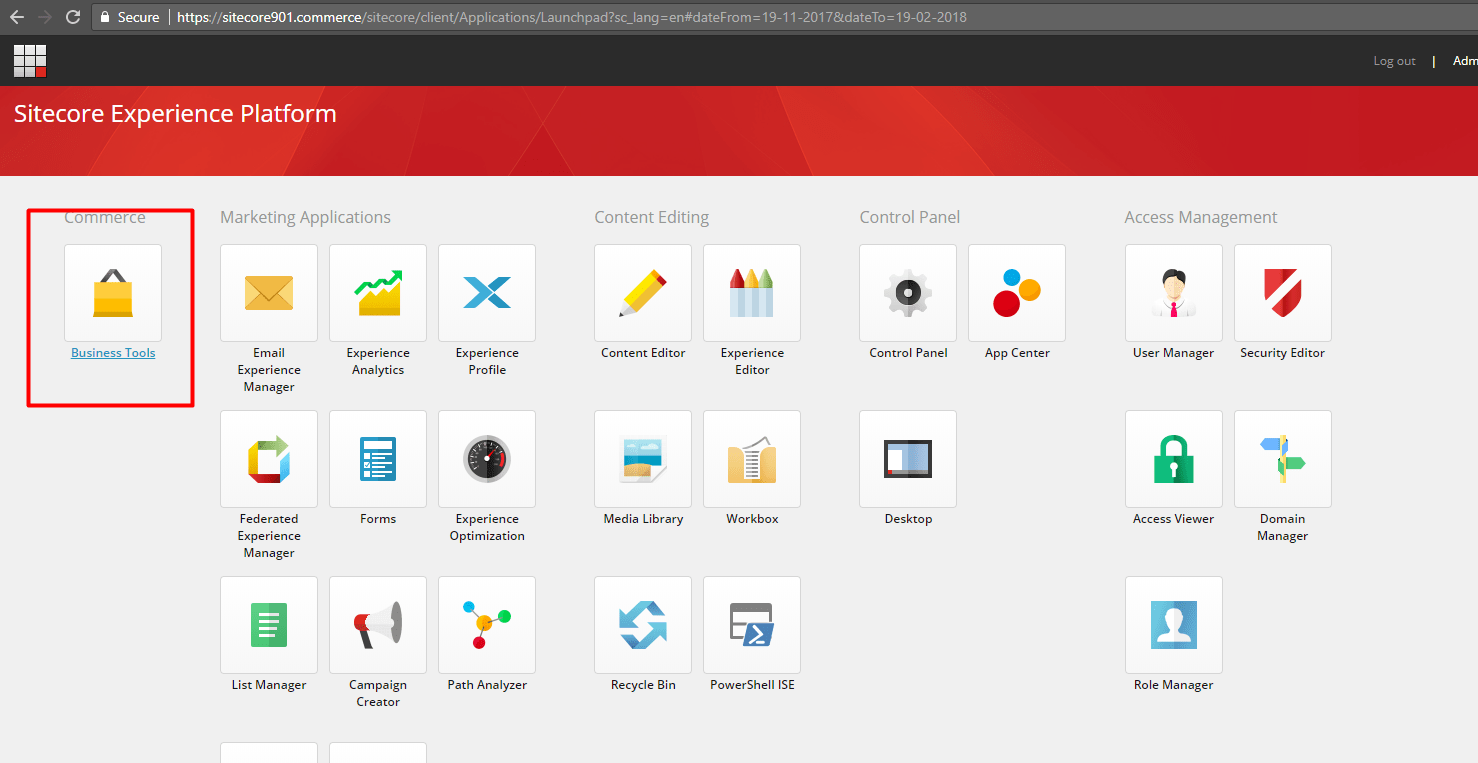 Apart from the fact that enterprise can now employ the Sitecore Solutions to empower themselves as a Data Driven Business and that it allows marketers and businesses to cater personalised customer experiences, there are many other benefits when a business transitions from legacy Sitecore Experience Commerce to the Sitecore Experience Commerce 9! Those benefits are listed below:
Benefits of Sitecore Experience Commerce:
Faster time to market:

One of the biggest changes in Sitecore Experience Commerce 9 was the introduction of Sitecore Experience Accelerator (SXA). The platform provides ready to use components that developers can drag and drop in different Sitecore Solutions for a faster solutions delivery. SXA contains such 40+ Sitecore Commerce specific components which developers can drag and drop to build faster and engaging storefronts. Due to this, the delivery of Storefronts can be accelerated easily which can result in faster time to market and reduced development cost.

Seamless Inventory and Asset Management:

With Sitecore XC9 enterprises can enable enterprise mobility and establish a seamless integration and support for online to offline commerce. Not only can customers place order online and pick up from offline store, enterprises can manage multi-store, multi-warehouse, and multi-site inventories right from Sitecore Experience Commerce platform. Apart from that, users can also track shipments, support multiple currencies and notify users of expiring or sufficient inventory thresholds.

Due to this, not only can enterprises enable Enterprise Mobility with least possible changes in business processes, they can also accelerate the delivery times and boost customer engagement with uniform product offerings across all online and offline platforms.

Data Driven businesses with refined user-generated content integration:

To become a Data Driven business, it is essential that you effectively collect untampered data from all the possible data points and centralise the data for efficient Data Analytics. And to ensure that there is no dark data, it is also essential that all the platforms are seamlessly integrated with the Sitecore Commerce Platform.

Sitecore developers' team understood the significance of this factor and thus, they used Stackla as Sitecore UGC Connector and ensured there is an unmatched integration in Sitecore Experience Commerce. This feature allowed brands to dynamically display user-generated content across web content, e-commerce sites, and also collect data from the same platforms!

Accelerated Content Delivery:

Since the Sitecore Experience Commerce 9 platform is no longer dependent on Commerce server and it can be deployed on on-premise or Azure Cloud Platform and can also be accessed as a PaaS platform along with other Sitecore Solutions, this particular change accelerates the speed of content delivery to customers in terms of Average Response Time, Requests that can be handled per second, Average Page Time, and Pages loaded per second.

While these might not seem like a significant change to many, to be honest these factors highly contribute to the User Experience and lack of this speed can cause increased Bounce Rate or ultimately lead to unsatisfactory User Experience.

Secure, Flexible and Scalable Deployment:

With all the changes that Sitecore team have made, the overall deployment options and its scalability and flexibility also changes. This means that enterprise can not only deploy Sitecore Experience Commerce 9 as Azure PaaS, IaaS, or on-premise, but Sitecore XC9 can also be deployed with subscription payment model or by buying the perpetual licenses model.
Conclusion:
These factors of Sitecore Experience Commerce 9 can bring various significant changes in any enterprise and can truly transform the way a business caters personalised digital experiences to their end users. But to make effective use of these platforms, it is essential that you have an experienced Sitecore Certified Developers team that has comprehensive knowledge of Sitecore Experience Commerce and sufficient Domain Experience.
Addact Technologies- your ideal Sitecore Implementation Partner
Addact Technologies has more than 20 certified Sitecore Developers and the team also consists of a Sitecore MVP who has earned the title of a Sitecore Ambassador for two consecutive years now. Apart from that Addact Technologies have delivered 50+ Sitecore Solutions to various Enterprises from across the world and they belonged to various Domains such as Finance, Automobile, Energy, Real Estate and many others.
Along with Sitecore Experience Commerce consultation, development and implementation services, Addact Technologies also provides end-to-end Sitecore Managed and Support Services, Sitecore Implementation Audit services, Custom White label Development services and many others! We provide flexible hiring contracts, high-tech IT infrastructure and dedicated Sitecore Experts services to our clients along with many other value added benefits. If you too wish to excel in your Industry with by employing effective and efficient Sitecore Solutions, talk to our Sitecore MVP today!
Let us have coffee together and discuss your requirement for Sitecore. Mail us at info@addact.net.