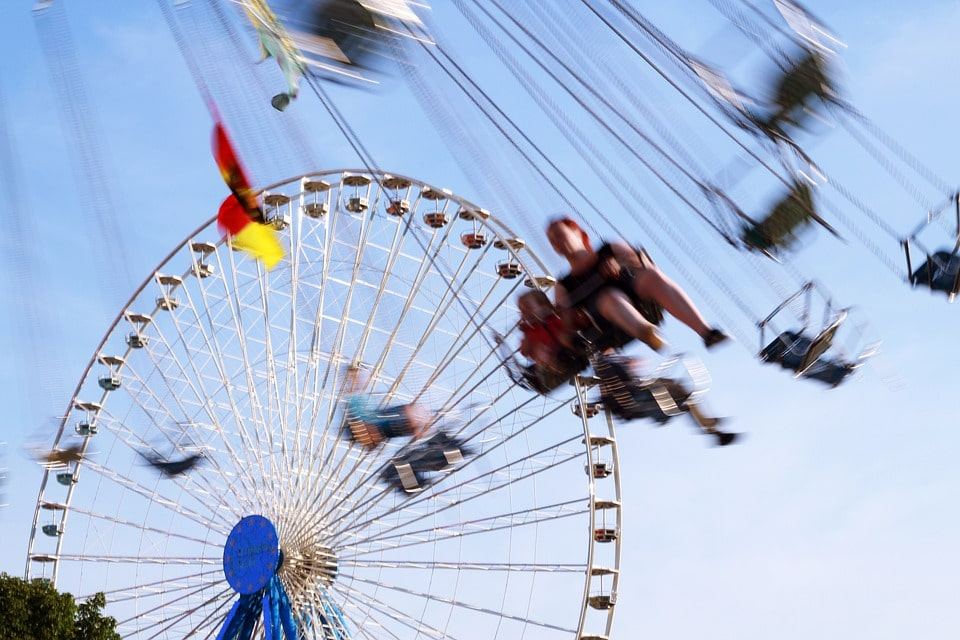 In the last decade, A giant theme park have had major breakthrough with Digital Transformation via ecommerce platforms and now such is the scenario that if you do not have an online platform to support your business and sales, you are a person living in Stone Age while the world thrives. And these are not just random observations, the ecommerce sales of 2018 was $2.93 Trillion dollars and is expected to reach $3.46 Trillion in 2019!
The overall sales growth of retail Theme Park industry was up by 3.4% while the online sales grew 17.9%! The digital penetration is increasing at an astounding rate and it is nearly currently at 16.4% which means that every 1 of 5 sales happening worldwide is made online. (Source)
The reason why ecommerce is on the rise is because of the Personalised experience that the platforms can cater and with the increase in POS and data points, the ecommerce store owners are able to understand user behaviour accurately and can take informed decisions regarding their offerings. And if you are looking for one such commerce platform that can help you cater personalised experiences to your customers, the answer is the global leader of ecommerce solutions, Sitecore Storefront!
What is Sitecore Storefront?
Sitecore Storefront is the only platform that allows its users to setup an ecommerce site by natively integrating Content, Commerce and Data in a single enterprise level commerce solution. The platform provides its users with 40+ commerce components that can be integrated on their web page with minimal time and IT resources!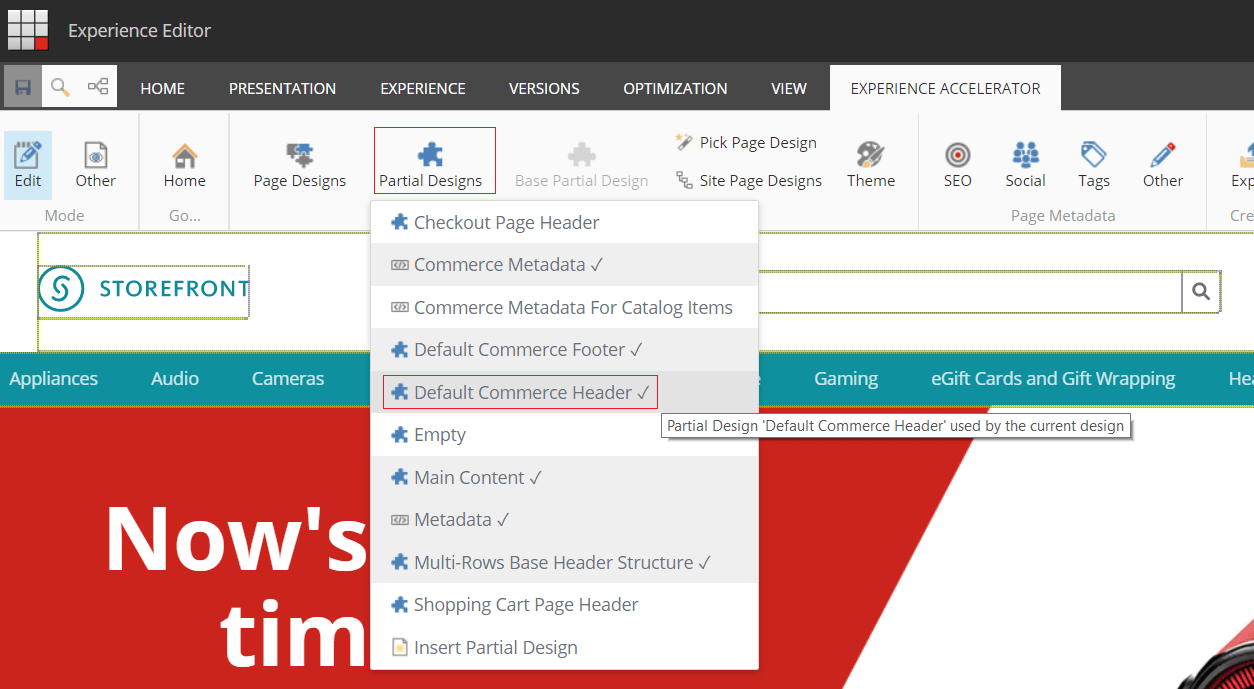 Who can best leverage Sitecore Storefront?
Whether you need an informational site for your service industry or a full-fledged commerce platform that connects, promotes, informs and sells, Sitecore Storefront can deliver the best possible commerce solution customised to your requirements! So, if you have a business where you sell a product or service, you can use Sitecore to cater personalised experience to your customers and grow your business by breaking the shackles of the Brick and Mortar Business Model.
What are the most beneficial components of Sitecore Storefront?
Sitecore Storefront provides their clients to create a fully personalised shopping experience for their customers by providing features like:
Customer Relationship management that includes all the process of before, during and after the sale!

Ability to create Multiple Store where each platform has personalised currency, sales process, vendors, pricing, UI and much more!

It also allows users to integrate Marketing Automation and create Personalised Marketing Campaigns like personalised Promotions, Coupons, Offers, pricing and much more!

Get access to multiple data points and collect, analyse and process data into intuitive reports that helps in taking informed decisions.

The Sitecore Storefront has an open architecture and it allows its users to create integrate their current marketing solutions into the platform making it one centralised platform for all the business needs.
Sitecore Implementation Story:
We are a Sitecore Development company and have helped many businesses achieve what Sitecore claims to deliver to their customers! To help you understand how Sitecore Storefront personalises platforms, here is the case on how Sitecore Storefront empowered a Malaysian service industry Theme Park Owner that has one of the biggest water parks of the world, Retail and Lifestyle Village, globally renowned hotels and resorts as well as amazing Golf courses.
Business Scenario:
The Client wanted to cater personalised experience to their customers who were seeking for their services. They wanted a platform that catered personalised content to their different users seeking for different services.
The agenda was to improve the User Experience on their platforms by catering personalised content and promotions to customers and as a result increase their reach and business while increasing Customer Satisfaction ratio.
Addact's Sitecore Solution:
Addact acted as a vendor partner in this project where we collaborated with WPP Company and along with them, delivered Sitecore Implementation services to the Malaysian Client. Addact implemented Sitecore Storefront with personalised content for different User Personas like users who wish to relax (Resorts and Hotels customers), users who wish to have fun (Water park and theme park customers) and users who wish to play (Golf Course customers).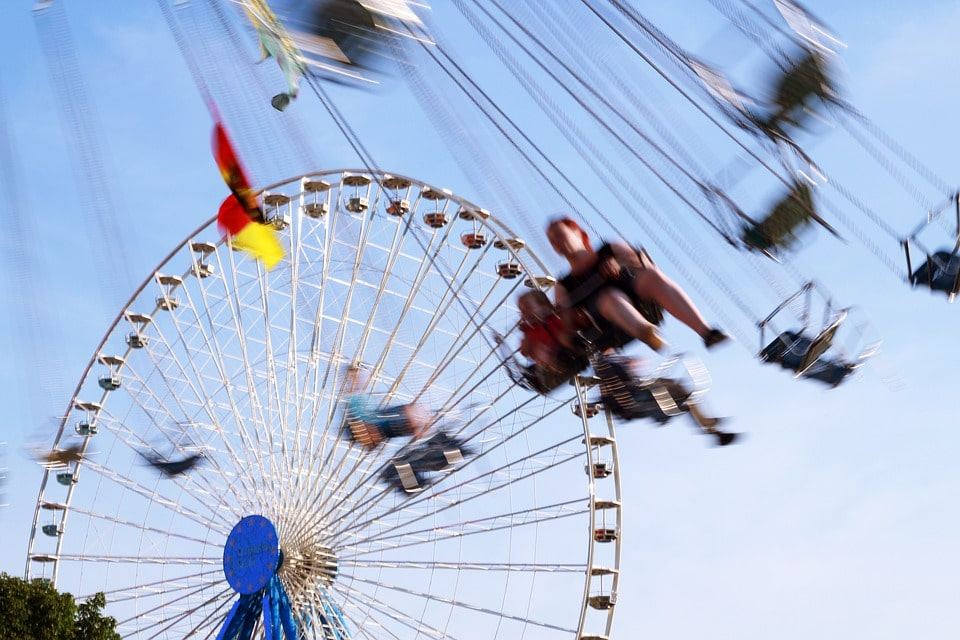 The implementation of the project was done flawlessly and it boosted Client's site visits by 46%, sales turnover on online platform by 62% and website bounce rate was reduced to 28%! The platform also have boost to the Search Engine ranks of the website and helped Client have an overall increase in revenue by 21%!
The project was helmed by a Sitecore MVP Ketan Garala who has prior experience in the domain and has delivered three such Sitecore Storefront solutions successfully. So, if you too are looking for an ecommerce platform that empowers Personalisation, contact Addact and onboard world's best commerce platform.
Apart from Sitecore Commerce implementation, Addact also provides various Sitecore services to their clients such as Commerce third-party integration, Commerce DevOps, Commerce Upgrade and Commerce strategy. All you need is a vision and with us as your Technology Partner, you can see that vision of yours getting transformed into a personalised Sitecore Solution planned, strategized, developed and deployed successfully by Sitecore Certified Developers.
Let us have coffee together and discuss your requirement for Sitecore. Mail us at info@addact.net.