Almost after 2 years of virtual events and the world on a standstill, the Sitecore community rejoiced as they all descended in Chicago for the biggest Sitecore event of the year, Symposium 2022. Sitecore holds its flagship user conference each year to see how their products have transformed and to discuss insights about where Sitecore is going.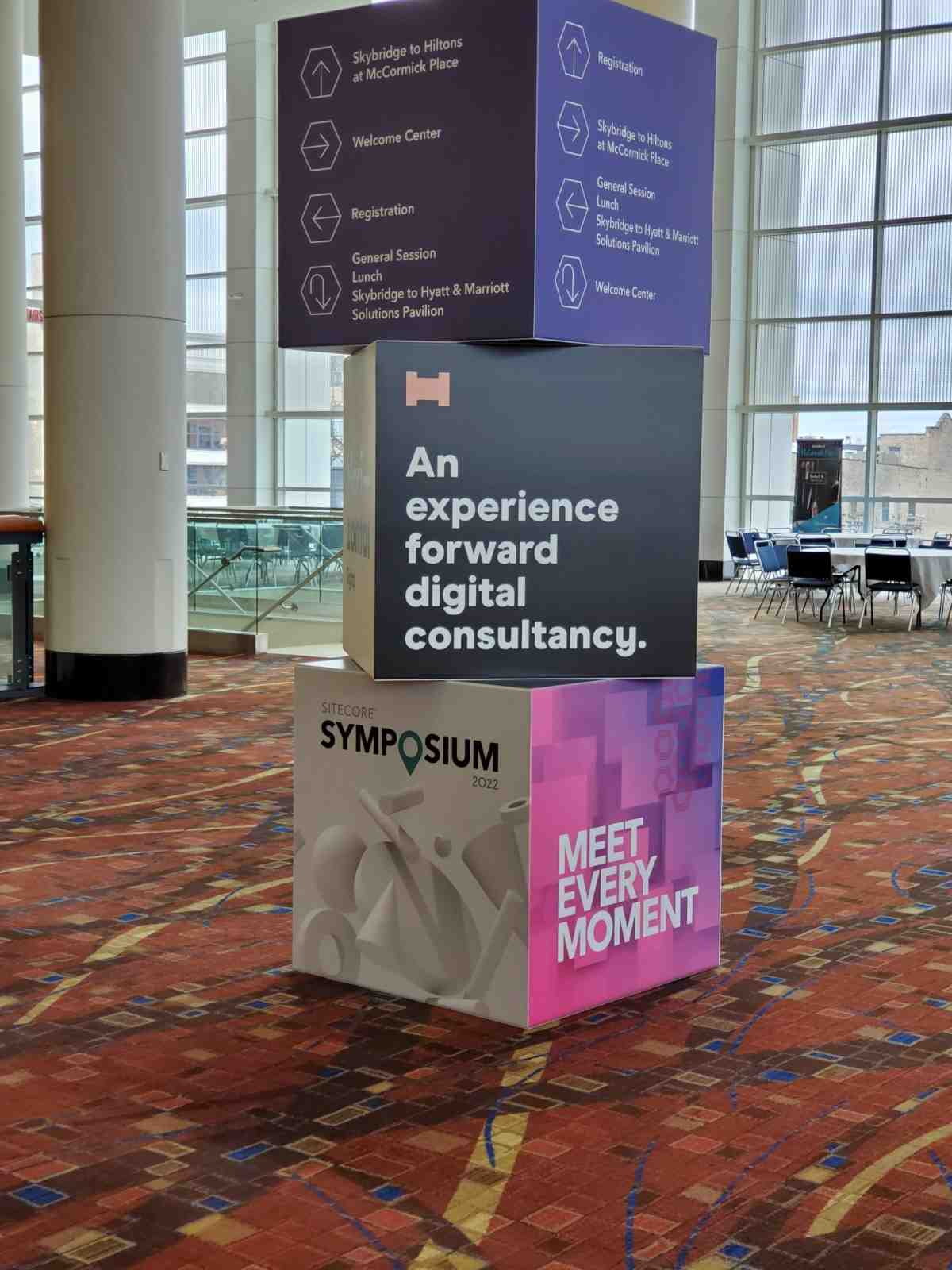 Over 2000 people and more visited the McCormik Place in Chicago and it was a successful event with guests and executive keynotes followed by breakout sessions and a party at the Museum of Science and Industry. The event was kickstarted by Steve Tzikakis, CEO, Sitecore, with an outline of the vision for the future.
He mentioned how Sitecore's composable strategy is helpful to the organizations in distinct ways like:
Lowering total cost of ownership
Increasing ROI from content
Simplifying martech content stack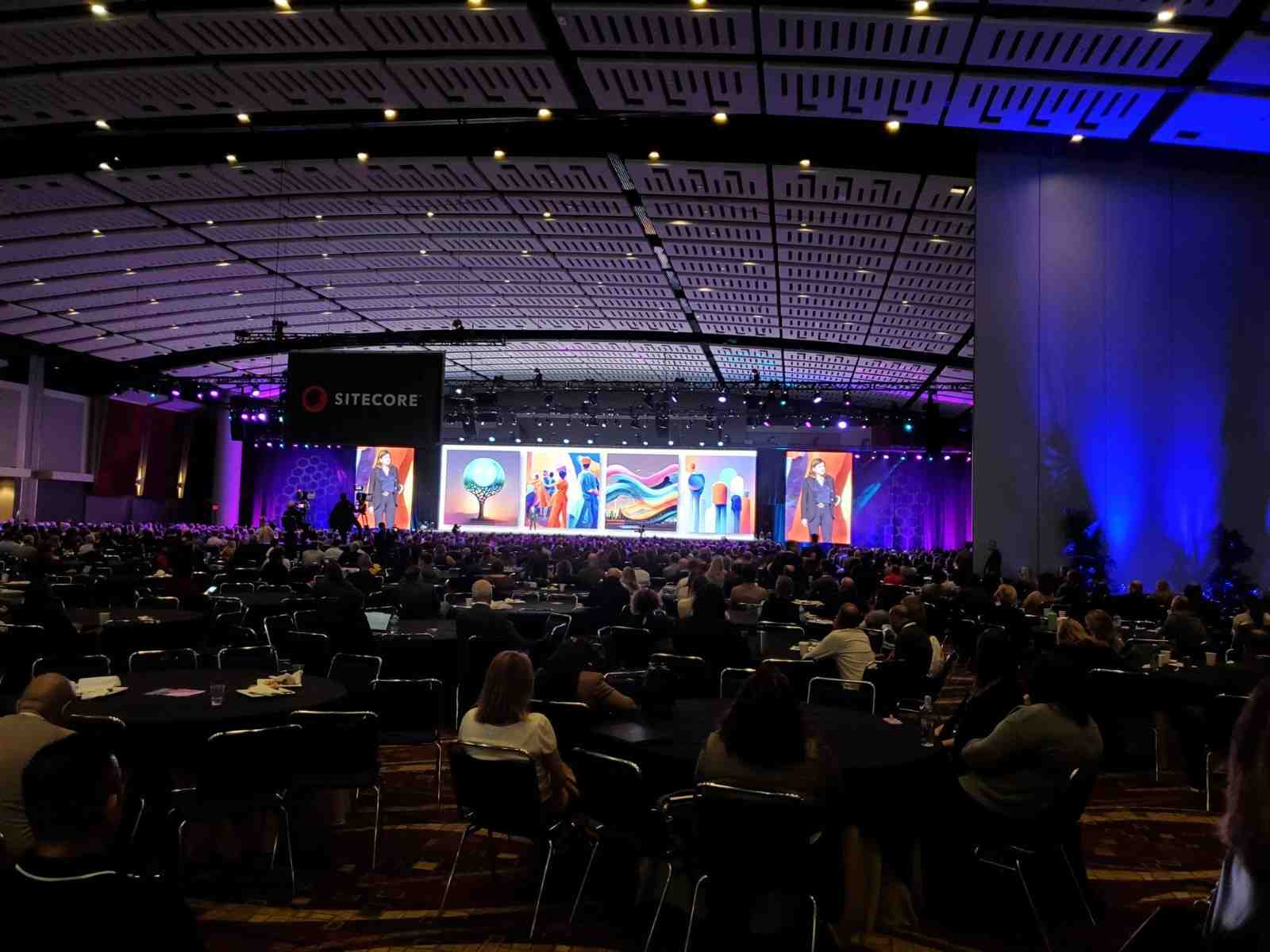 Another major part of his keynote speech was that he announced and launched 3 new game-changing products of Sitecore – Content Hub One, Sitecore Search and Sitecore Connect. There were 90+ breakout sessions made available to all the attendees where Sitecore experts, partners and customers provided insights.
Major takeaways from Sitecore Symposium 2022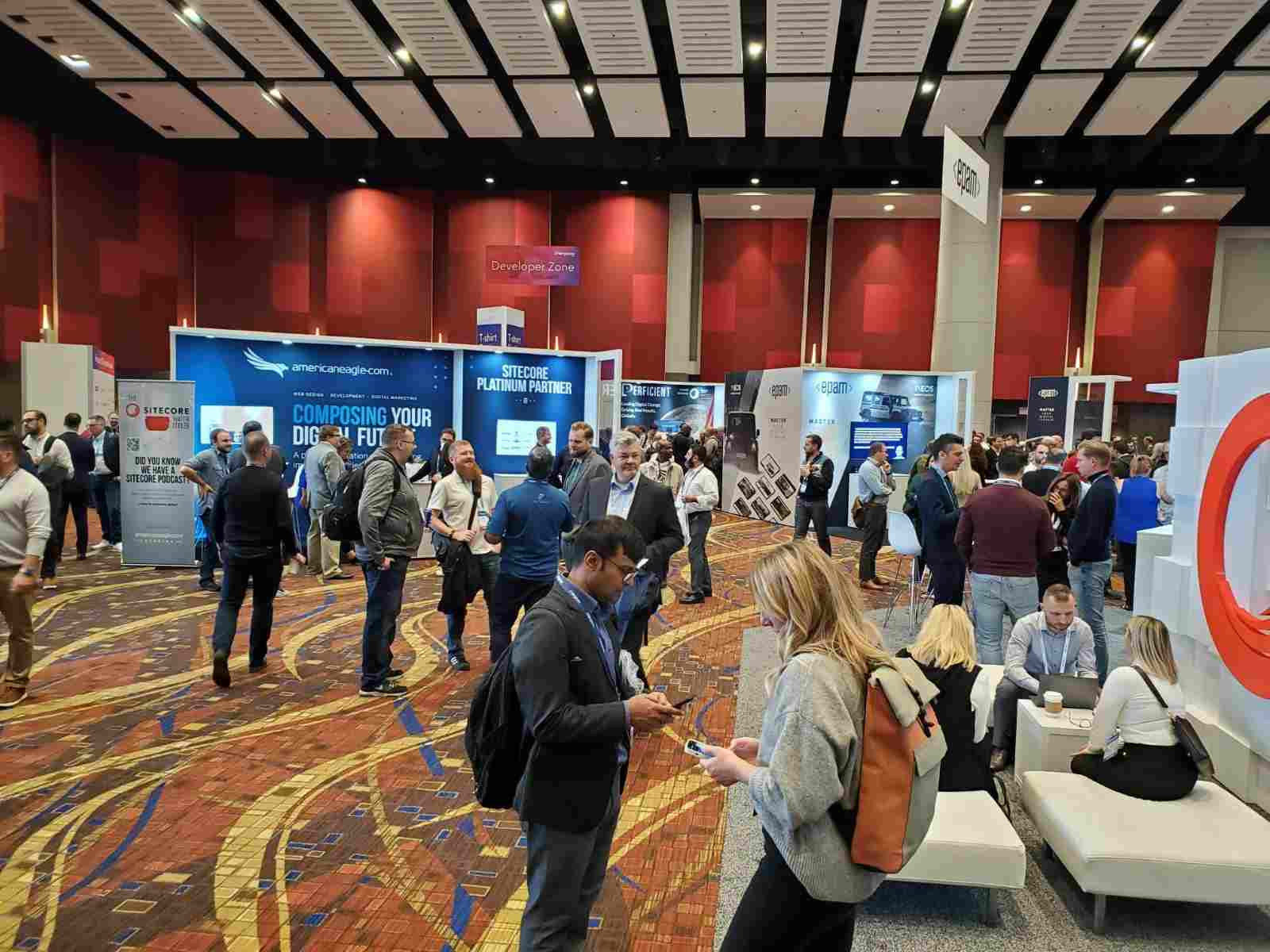 XM Cloud is the Successor to XP
Over the summer, Sitecore released XM Cloud and the general thinking about it was that it was a SaaS version of Sitecore XM packaged together with personalization and analytics. But, Sitecore's Chief Product Officer, Dave O'Flanagan, corrected this view during his keynote.
"XM Cloud was the successor to XP, not XM."
He explained how personalization will be included in XM Cloud along with defining it as the Modern SaaS CMS. He further added, "Sitecore XM Cloud provides marketers with an end-to-end, SaaS-based solution that not only helps them meet consumer expectations but also deliver a best-of-class customer experience."
He went into more details about this in the breakout sessions where he also threw light on the fact that XM Cloud was powered by a lighter version of the Sitecore CDP (which will also have basic web analytics and page performance metrics within the portal.)
Reorganized offerings in Content Cloud, Engagement Cloud and Commerce Cloud
As the CEO announced it in their keynote speech, they have launched new products Content Hub One, Sitecore Search, and Sitecore Connect, they have planned to reorganize the offerings of Content Hub, their SaaS products and break it into three groups called:
Content Cloud
Engagement Cloud
Commerce Cloud
The Content Cloud will comprise of XM Cloud, Content Hub One, Content Hub DAM, Content Hub Operations, as well as Sitecore Search.
Content Hub Operations is basically a rebranded version of MRM (Marketing Resource Management) for assisting in the planning and execution of marketing campaigns. The Engagement Cloud is comprised of Sitecore CDP, Sitecore Personalize, Sitecore Send and Sitecore Connect.
Last but not the least, the Sitecore Commerce Cloud is comprised of Sitecore OrderCloud and Sitecore Discover.
Sitecore Search and Content Search is powered by Reflektion Technology
Sitecore acquired Reflektion technology and created a more generalized content tool for creating exceptional search experiences. Sitecore Search can be actually used to deliver faceted site search experiences which will provide the marketers with tools that will raise their ranking results while also providing helpful insights.
New Product: Sitecore Connect (Low code integration platform)
Integration has become a critical need with all these products and that is why Sitecore announced the launch of Sitecore Connect. Sitecore is already in works for building connectors and recipes for this very platform to connect it with XM Cloud, Sitecore CDP, Sitecore Personalize, Sitecore Send and more.
A new Cloud Portal for accessing everything in a single place
Having a portfolio of products in its bucket, Sitecore has grown drastically. This is why, they have provided access to all of these products in a single interface for making it easier to use them. The Cloud Portal provides an entry into the Sitecore Tools and more. It also provides access to Microsoft Teams, Salesforce and Marketo.
It will be easier to transition to Sitecore 10.3
For those who are yet not on SaaS, Sitecore has announced that Sitecore version 10.3 will soon be made available. With this new version, they have focused on extensibility, interoperability and making integrations with Sitecore SaaS solutions easier.
The major focus or limelight was on the migration path to XM Cloud. One important feature being introduced with Sitecore 10.3 is the codeless xDB schema changes. It was a painful process before when it came to extending xDB.
SXA is now going Headless
The new Headless SXA is bringing the useful parts of Sitecore's Experience Accelerator towards headless architecture for integrating automation, page designs, XML, even Sitemap and more. You also get the power to render variants.
Also, Sitecore SXA is better as support for Sitecore Pages which is Sitecore XM Cloud's new page editing experience.
Concluding
Sitecore Symposium 2022 was a major success, being their biggest event of the year after 2 years of pandemic and virtual, digital conferences. Industry experts, Sitecore professionals and many more of them flocked Chicago to attend and discuss insights into the future of technology and Sitecore.
A 4-day event filled with innovations, conversations and keynote speeches by various, leading market players was very enriching and insightful.