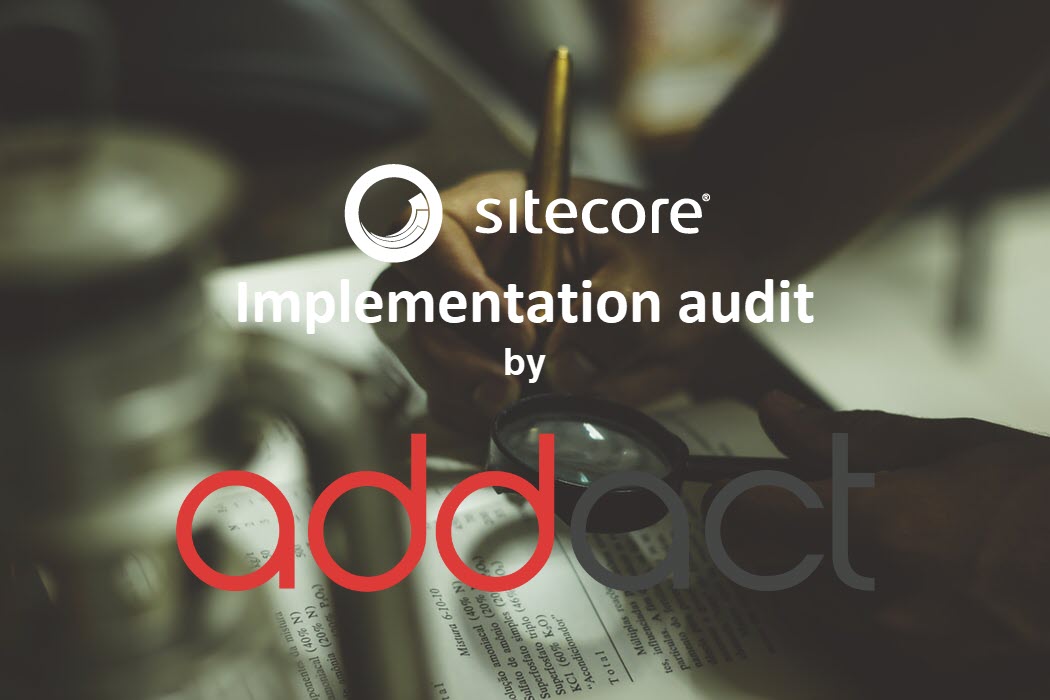 One of the biggest challenges of operating in an open virtual market is its nature of unpredictability. No matter how future-proof your Digital Experience was made, there comes a time when your current system does not comply with the evolved consumer trends and market expectations. It is rightly said that "Change is the only constant" and businesses that does not evolve and innovate with their Digital Platform with evolving market will gradually become obsolete.
So, if you too are facing such problems with your Sitecore CMS, then all you need is an extensive Sitecore Implementation Audit from Addact Technologies. In order to identify problems in your current Sitecore Implementation or to understand why the Sitecore CMS isn't serving its purpose of delightful user experience, hire Certified Sitecore Developers, Sitecore MVPs and expert Architects of Addact Technologies who will take a peek under your hood and provide an extensive Sitecore Audit Reports.
Sitecore Implementation Audits can vary from business to business and there cannot be a standard Sitecore Audit service that suits all! Thus, it is essential that you hire Sitecore Experts who not only have exceptional Sitecore Technical expertise, but also have an entrepreneurial mindset and relevant domain understanding to understand your Business culture and processes. When you hire such experts, they undertake an extensive Sitecore Analysis of your system and set you on the well paved path of evolution and innovation.
So, here are the types of Sitecore Implementation Audits that one can get from Addact Technologies and how they will help them in their path of evolution. These audits are tailored made by our experts based on the problems that an enterprise might face.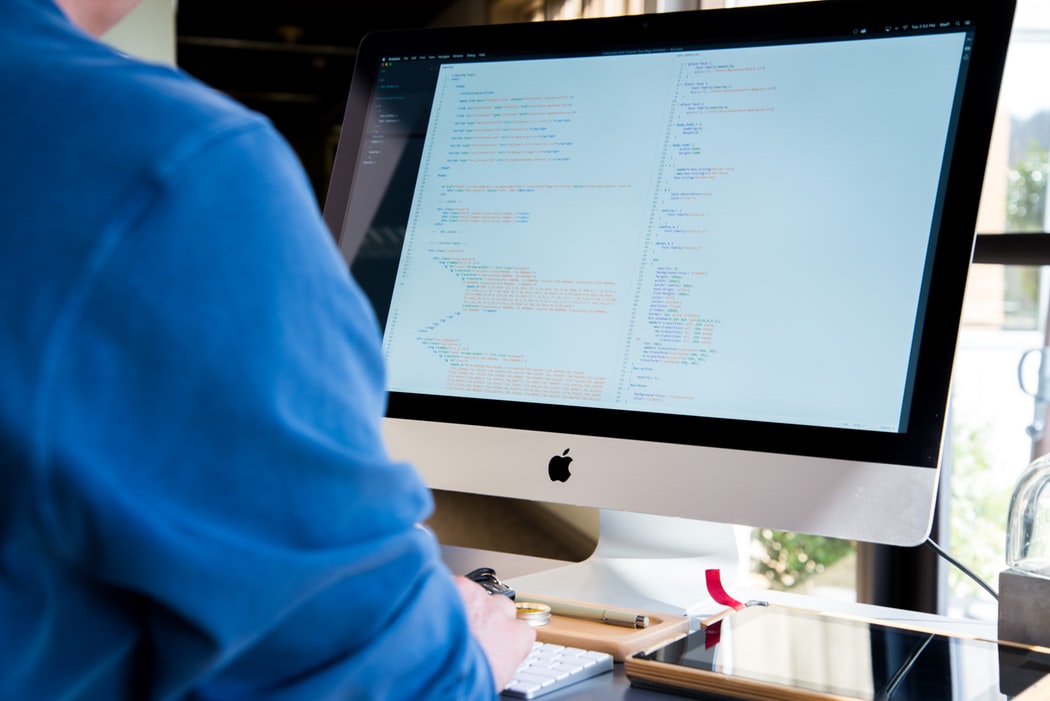 Sitecore Implementation Audit Services Catered by Addact Technologies:
Addact's Architecture Audit Service (Triple A Service):

The Architecture Audit is required when your Sitecore Platform is facing issues with User Experience, Loading Time, 404 errors, Request Handling, Third Party Integration issues and problems like website crashes and major downtimes.

When such are the problems faced by an enterprise, our team of certified Sitecore developers and Architects will conduct thorough analysis of your Sitecore Architecture and find the root cause of these problems. Such audits include complete analysis of server resources, backend content management and publishing platform analysis, third part integrations study and extensive study of Information Architecture.

Addact's Code Quality Assurance Audit:

When your Sitecore platform is facing issues like performance issues, website scaling issues, code modification issues, debugging problems, system errors, Code Smells and other such problems, you need to undertake Sitecore Audit that identifies the Coding errors on your website.

When you hire Addact Technologies for this task, you get access to expert resources that can not only identify the root cause of Code Errors that is creating such issues, we can also provide an audit report that can help you understand how you can better improve the overall code quality to avoid such future failures.

To ensure that we provide such extensive audit reports, we undertake various tests such as Code Duplication study, Code Complexity, Code Style Violations and Comment Coverage. After such an extensive audit, we can provide an audit report to our clients that act as a solution that not only helps in making their platforms code error free, but also makes them far more scalable and less more vulnerable to code errors and hacks.

Addact's Code Quality Assurance Audit:

Majority of enterprises integrates their platforms with many third party applications in order to establish a multichannel Digital Ecosystem that can extend the powers of Sitecore Platforms. While these platforms provide the required scalability to the Sitecore Platform, they also sometimes become the source of problems for the same Sitecore Platforms. Frequent Updates or poor software quality of such Third Party Applications can cause problems in your Sitecore Platform such as request handling errors, slow loading time, website crashes and module failures.

When such errors occur, we at Addact conduct thorough Integration Audit for our clients and help them identify the applications that are causing the problems. Apart from that, we also provide Sitecore Consultancy along with Audit as a solution to help our clients make right choice of integrations that not only amplifies the performance, but also reduces the bottleneck situations that such third party applications can cause.

Sitecore Performance Audit:

As far as the performance of the Sitecore Platform is concerned, the source of performance issues can rather be fundamental or it can be conceptual! This means that the problems with your backend or front-end implementation is causing the bad performance of your platform or it is the older Sitecore Version or poor Website Planning that are responsible for bad user experiences.

When you hire Addact Technologies to analyse the performance problems on your platform, we deploy certified Sitecore Developers and architects that are not only technically sound, but also well versed with the business processing and thus with their entrepreneurial mindset and technical expertise, they can audit both sets of problems and provide solutions accordingly. Our experts will thoroughly analyse each module, component and page of your Sitecore CMS and determine what the root cause of these problems is.

Sitecore Logs and Configuration Audits:

There are times when a business does not face any major problems with their Sitecore Platform but they face frequent minor problems and errors. Also, there can be situations that the platform is not facing any errors or problems but it also cannot work at its full potential. When businesses come to us with such problems, we always suggest them our Sitecore Logs and Configuration Audit services.

We undertake thorough analysis of Sitecore Logs and use it to identify error patterns as well as the lack of scalability. These audits not only solve the current problems of the website, they can also reveal problems that many times enterprises do not even know exist in their systems. To determine such problems, below are the evaluations that we undertake:

Customised Sitecore Behaviour Analysis is essential when your Sitecore platform is customised. The developers can override the current processes and redefine them to fulfil client requirements. Evaluation of these customisations can reveal many problems under the Sitecore hood.
Sitecore Cache Configuration Study can reveal whether your website is performing poorly due to the poorly tuned Sitecore Caches.

Sitecore Log analysis can not only reveal if there are any memory leaks in the system, it can also be analysed to determine error patterns and reasons why your Sitecore Platform is not performing up to its full potential.

Addact's Holistic Sitecore Audit (An Audit that drives Innovation):

Enterprises who are on the path of constant innovation are the ones that are dominating the Technology Domain. Such enterprises do not wait for the errors to occur but they live by the code of "Prevention is better than cure". For such enterprises, Addact offers Holistic Sitecore Audit service under which we analyse and scrutinize each and every aspect of their Sitecore Platform.

These Holistic Audits are used by enterprises to determine the current problems in their Sitecore platform and they are also used as the document that serves as the scope of improvement and the base of future innovation of their website. Such audits are undertaken not only to identify errors, but also to determine areas that can be better improvised to enhance the user experience. Addact offers periodic Audit services to such innovation driven enterprises and helps them to stay ahead in the market by always providing the best possible digital experience to their customers.
Reasons why Addact Excels in Sitecore Implementation Audit:
When it comes to Sitecore Implementation Audit, Addact Technologies have the best possible offerings in the Sitecore Community. Not only have our experts thoroughly thought behind each Sitecore Audit, we also have the best and most experienced resources that can provide you satisfactory results and help you reap following fruits from your Sitecore Platform:
Stable Sitecore Environment that leads to least possible bugs in the systems and thorough analysis allows users to avoid sudden breakdowns and problems in the system.
Better Sitecore Performance that not only solves the current system problems, but also unveils unrecognised errors that can cause problems if left unattended.
When your Sitecore CMS is audited thoroughly by our experts, it ensures Seamless Deployments as the website is updates to the best Sitecore Practices.
When our clients entrusts us with Sitecore Audit, they actually save their platforms from long-term website breakdowns and downtimes which ultimately affects their sales as well as the Brand Equity.
With Audits like Sitecore Log and Configuration Audit, enterprises can increase the overall productivity of their websites.
Our Holistic Audits sets our clients on the path of innovation and ensures that they stay ahead in the market by providing delightful user experience to their customers.
Also, when enterprises entrust us with Sitecore Implementation Audit, they get much more than just Quality services! They get access to:
20+ Sitecore Certified Developers
Access to Sitecore MVP who is recognised by Sitecore as Sitecore Ambassador for two consecutive years
Valuable Technology Partnership that goes beyond agreed contracts
Services that goes beyond Audit and provides invaluable solutions
Thus, if you are looking for a Sitecore Implementation Audit Service provider that not only identifies the cause of your problems but also helps you solve those problems and make your platform truly future proof, let's connect.
Let us have coffee together and discuss your requirement for Sitecore. Mail us at info@addact.net.