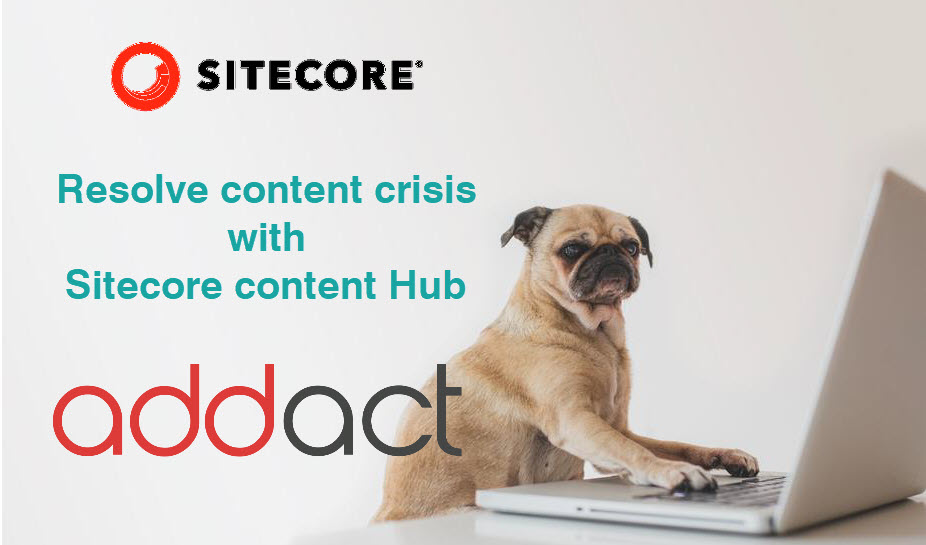 Resolve your content crisis
To summarize the content crisis in a nutshell, brands are lacking two things when it comes to content: quality and quantity.
The three goals of a successful content strategy that brands need to hit if they are to survive and thrive in an age of smart watches, digital signage, and emerging technology:
Content needs to be high quality and accurate: to differentiate your content in the market, you need well-written, high-quality, and highly accurate content referencing reputable sources and studies. There's just too much content out there to be mediocre.

Content needs to be catered to a growing number of channels: the omnichannel experiences rely on good content.

Content needs to be personalized:

84% of customers say being treated like a person, not a number, is very important to winning their business This can involve creating content that has been specifically tailored for a persona.
As more channels and target markets emerge, content creation is becoming more and more siloed. Marketers have to work with paralleled work streams and overlapping efforts and deal with the inconsistency that arises when utilizing different content pieces with the same message.
How to tackle your content crisis: 5 practical steps

Adjust your mindset

Your company must start seeing content and channel as separate entities. This requires all teams that live inside siloed channels to look beyond them.

Each channel is a consumer of content, and your content should be created before it hits the channel or channels for which it's intended.

When getting your organization to embrace this new mindset, CMOs and senior marketers should expect various types of resistance – from "my channel needs specific content" to "localized content needs to be specific and done in context."

Yes, it makes sense to localize and to tweak content for certain target audiences. But start with a shared message first. Separating content out of channels allows a brand to work from a single source of content, eliminating duplication and inconsistency.

See content creation as a process

The second step is to look at content production as a process. Introducing high-level milestones in your content creation process can remove a lot of the drama associated with content creation, making the entire process more effective and efficient.

Establishing milestones will also help your organization overcome operational issues. For instance, the first milestone can involve generating ideas, the second milestone can involve the creating of the content, the third revising and approving, and the final milestone publishing. This will enable your organization to quickly identify where improvements in the process need to be made.

Make content production part of your enterprise landscape

I urge marketers to set up a content supply chain that fits into their enterprise landscape.

Content is not just created once or in isolation. It draws on facts that come in from other processes and other systems. For instance, if you're a product company, your content will draw from your PLM system.

Having the content supply chain in place ensures you can pull content from the right systems when needed, and the product content is accurate and relevant every time.

Modularize your content

Let's say you have content that's published on a website, commerce site, and on product packaging. It makes sense to extract that content out of those channels, so you can manage that content creation as a pre-approved building block.

This allows you to assemble final materials from those building blocks, eliminating the need for re-approval later on. This aids your brand in its aim to publish consistent content at scale and to remain compliant with any regulations with which you need to comply.

At a certain point, modularization becomes a necessity. For instance, as in the case with most of our clients, this point is usually crossed when we approach personalization.

Invest in tools to help streamline content governance

For this last step, you must provide a content management system that includes plenty of room for creativity and fosters a stimulating environment to encourage collaboration.

If your content team has to write an article, a blog post, or a press release, chances are they have a creative process. For most copywriters, content creation doesn't involve filling out a form on a CMS. And most creative copywriters don't like to alter content in a form. What happens? Copywriters create content in a separate Word or Google document before copying and pasting it into the CMS.

This route is essentially creating unstructured content. When you need to input content into the CMS later, there may be some forms or input fields for the header, intro, body, CTA, etc. that creates a problem later on.

Simulating the authoring environment within the CMS itself, you can free your content authors from form-based content inputting and remove the need for any additional steps to create content separate from the CMS.

Plus, if the editor includes a feature that allows for collaboration, it enables teams to work together and implement some form of governance. Editors make edits, add comments, and approve content in an agile way. It also allows them to assign tasks.

Lastly, once the content has been created, it needs to be managed and curated properly to ensure all the content stored is the single source of truth.

It's about providing a one-stop-shop where people can trust that if they go there, they will immediately find the right piece of content, in the latest approved version, and with all of the appropriate digital rights management around it.

With the content centrally stored, content authors can curate approved content, localize it, and personalize it to the customer experience with ease.

Solving the content crisis: you need the right strategy – and the right tools The Sitecore Content Hub is built around the idea of doing things between your back-office systems and your channels – essentially being a hub that connects everything. From a software perspective, it makes sense to give you tools that provide direction, while at the same time providing enough flexibility to very easily accommodate the way you run your business.And that's precisely the point: no two businesses are facing identical content crises. So, while the right tools can facilitate your content strategy's rebirth, true progress will only be seen when the five steps are implemented and maintained.
Key components of Sitecore Content Hub:
Sitecore DAM (Digital Asset Management) – Simplify storage, management, Easy management of digital content assets is now a reality. Sitecore Digital Asset Management (DAM) is your unique, organized solution for storing, managing, and finding assets.

All your assets, right where you need them
Centralize photos, layouts, artwork, video, 3D, source files, and more

Easily categorize and quickly search through high volumes of material

Preview search results in context, including zip file content and more

Share your saved collections of assets with other users

Metadata, digital rights management, security, and global distribution supported
Sitecore MRM (Marketing Resource Management) – Connect with the platform that meets all your marketing resource management needs. Sitecore Marketing Resource Management (MRM), part of the Sitecore Content Hub™, helps organize campaigns and content production.
Creative collaboration, smart production
Plan and schedule marketing activities — even complex, multi-layered ones

Align your marketing teams, processes, effectiveness, and outcomes

Empower marketing operations' management and support their success

Offer each team member tailored features that address their unique role

Streamline collaboration between internal and external team
Sitecore CMP (Content Marketing Platform) – Maximize the business value of stronger content by expanding the speed, scale, and quality of content production.
Eliminate operational inefficiencies
Effectively plan, manage, and collaborate on content strategy

Streamline production by orchestrating many simultaneous task streams

Optimize content use and distribution to target audiences across channels

Elevate visibility and governance
Sitecore PCM (Product Content Management) – Centralize and automate the management and maintenance of product data that feeds e-commerce web sites, print catalogs, ERP systems, and more.
Stay on top of your product content
Integrate existing product data with new marketing content to create a single version of truth

Streamline your content process in a single platform supporting multiple brands, complex product ranges, lifecycle, and localization

View how and where product assets are used across commerce sites, catalogues, mobile apps, signage, point-of-sale, digital kiosks, and more
Sitecore W2P (Web-to-Print)
Generate custom printable product sheets using all available content

Enforce brand guidelines even outside the organization
Ultimately, A Sitecore content hub acts as home base for all your disparate content, as well as a platform that helps streamline, speed up, and simplify every part of a marketer's job — all in one solution. It offers a clear view and intuitive, collaborative features that keep the complexity low and the added value high.
Let us have coffee together and discuss your requirement for Sitecore. Mail us at info@addact.net.