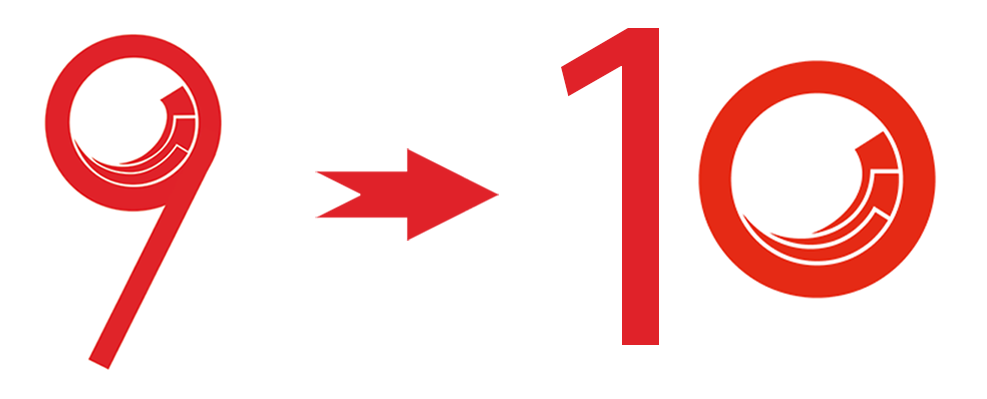 Today is the era where we grow digital, and Sitecore gives that platform installing, which you can download for the overall improvement of your business. This platform enables to increase usability and overall development in the customer experience. Sitecore has emerged with its new updates, and at present, the latest version of Sitecore is 10. Every new release of Sitecore comes with new features. Hence, if you are currently working on Sitecore 9, it is necessary for Sitecore 10 upgrade.
Reasons to upgrade Sitecore from version 9 to version 10
Many are interested to know the reason for upgrading the Sitecore version from 9 to 10. So, let us check the reasons for such up-gradation.
Effective content management- Nothing is more critical to a content creator or content manager to make the content error-free and remove excessive mark-up from their content. Sitecore 10 has that facility to remove those hassles, and it will keep you stress-free while editing any content.
Improvement with Horizon Editor- Sitecore Horizon editor supports switching sites into multi-site configuration. This feature helps you to switch between the languages in the case of multilingual websites. Horizon supports the data-first marketers, and with the Sitecore upgrade, you will get the help of content recommendations based on the visitor's engagement.
More engagement with email marketing- The upgraded feature of Sitecore 10 has made it possible to get more engaged with email marketing. You can get the help of more email layouts and templates. The advanced feature OOTB or Out-out-of-box email practices has made HTML more responsive.
Tips to upgrade Sitecore 10
While you are willing for a Sitecore update, you need to understand the basic steps of up-gradation.
At first, it is necessary to make the required changes to the supported database platforms. If you are using xDB data, Sitecore up-gradation will help move the data to the Microsoft Solution or SQL server.
The next step is to consider forms transition, and here this will help create web forms without any hassle. While updating Sitecore 10, it is necessary to reorganize configuration files. Following this step is essential because it helps in handling configuration settings.
Sitecore is facilitated with advanced features that make its move to the architecture related to services.
Cleaning off the codebase is another effective criteria that you need to follow while you are willing to upgrade Sitecore 10. As per the latest version, Sitecore will remove considerable numbers of outdated codes. Hence if you are using an old version of Sitecore and want to upgrade it with the newest version, you need to ensure that all API calls of Sitecore should be the latest.
During upgrading the latest version of Sitecore, you need to check whether all the system templates are appropriately modified. All the outdated configuration files of Sitecore should get changed. It is a crucial way to avoid all roadblocks and so that Sitecore can get adequately upgraded.
Deciding suitable language for the website should be one of the most important criteria to look in before you decide to Sitecore 9 upgrade or Sitecore 10. In general, websites consist of a single language, but if users want to upgrade it to multilingual, it is necessary to upgrade Sitecore. So, here you should convey your desire to the developers to convert your site into multilingual. Just upgrading Sitecore will help you cost-effectively as you don't need to change your websites entirely.
The next consideration is content migration. It is the most vital part you need to consider while upgrading the platform. You can opt for the manual migration or automated one with the help of developing Sitecore. It becomes crucial as if you don't opt for this, the Sitecore execution will become vacant after migration.
Possible challenges that can be faced while upgrading the latest version
Well, no doubt upgrading Sitecore is the best way for the smooth running of your website. But, this up-gradation may also face some challenges while you are opting for such migration.
There may be an unavailability of the companionable version of Sitecore.
You may get out-of-date versions along with third-party libraries in case those versions have already been used.
You may face specific conflicts while opting for Sitecore conformation.
While Sitecore up-gradation, outdated or old-fashioned codes can get updated directly from the project resolution.
While updating Sitecore to the advanced version, you may face some challenges relating to taking care of exterior databank with valued data.
You will have valuable data of your customers, and here you can face the challenges while losing customer data.
Final takeaway
So, while concluding, We sitecore development company can say that updating Sitecore to an advanced version is not a smooth process like normal website development. Here you always take the help of professional developers for the necessary Sitecore migration process.