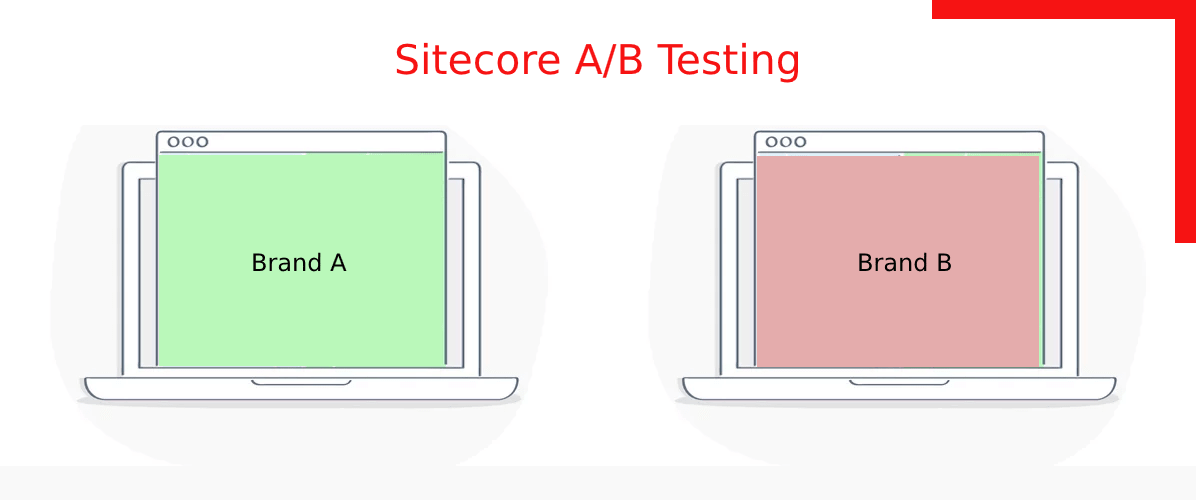 One of the major features of Sitecore as a CMS development platform is configure and execute various tests as per the requirement. When companies evaluate their digital marketing ROI, they often look at click-through rates or specific conversion increases. To align your digital goals with strategic objectives or to achieve success over your marketing objectives. The top-down approach to handle these co-relations really helps marketer to get better result because they can test before its actually going live.
Goals power A/B testing in Sitecore. It doesn't matter which choice, A or B, gets selected more: it only matters which path results in a higher Engagement Value Score. Testing content via A/B testing is one of the powerful and easy ways that Sitecore enables business and marketing to manage and optimize their own content without IT intervention. There are few use cases of A/B Testing can be performed.
Goal based A/B Testing
Basic Content Test – which compares the effectiveness of two versions of a page.
Component Test – which compare different variants of a single component
I am focusing here to show case practical example of Page Test:
I have pages with below designs –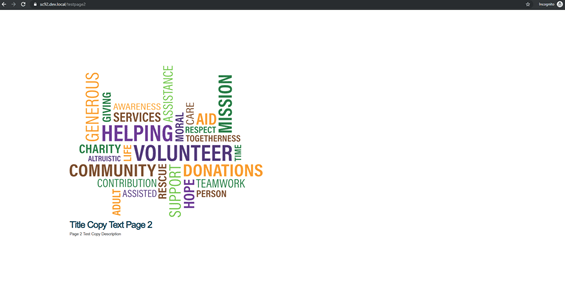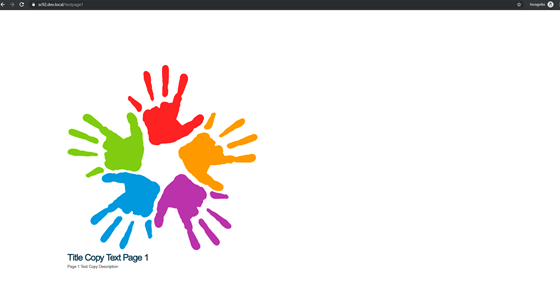 The configuration:
Step 1: Open "Experience Optimization" > "Create page Test"
Step 2: Choose the page – e.g. TestPage1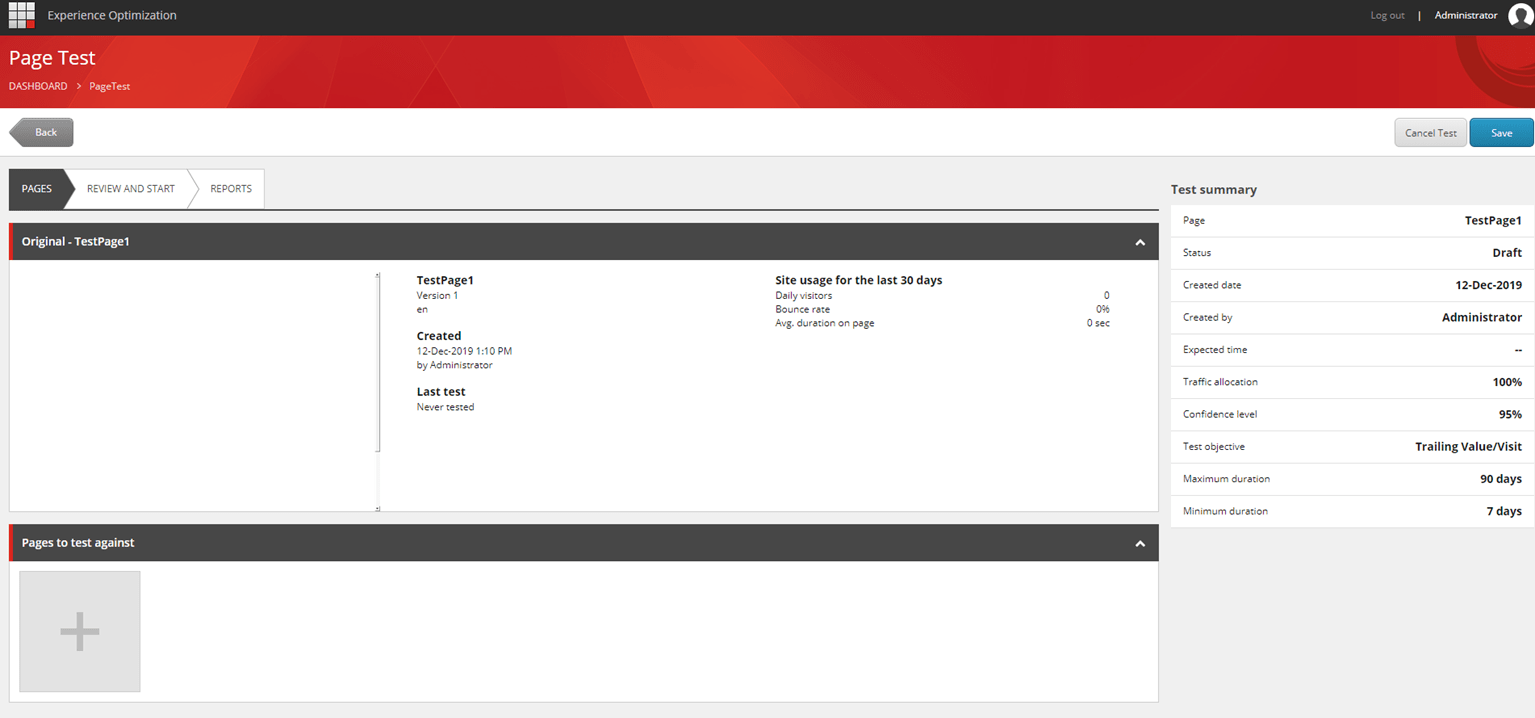 Step 3: Choose the page to test against – e.g. TestPage2
There few options either you choose a different page from existing list of pages or choose different/new version of the same page. I am choosing the Testpage2 which I have created earlier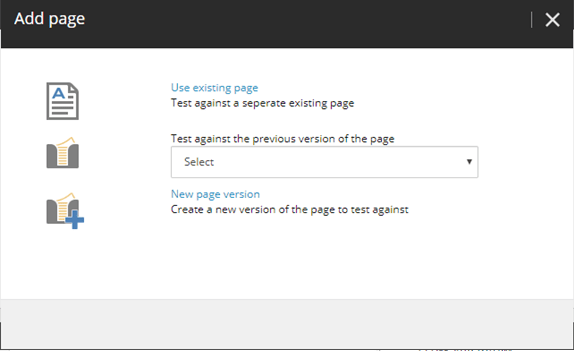 Step 4: Review and Start
You can set different parameters to for the test.
My expected effect of changes: No change
Percentage of visitors exposed to test: 100%
Statistics / Confidence Level: Kept 95% which default value
Test Objectives: You can align a goal with the test: I have kept it default so no goals is chose and Picked "Manually select winner"
Duration: I am keeping the lowest.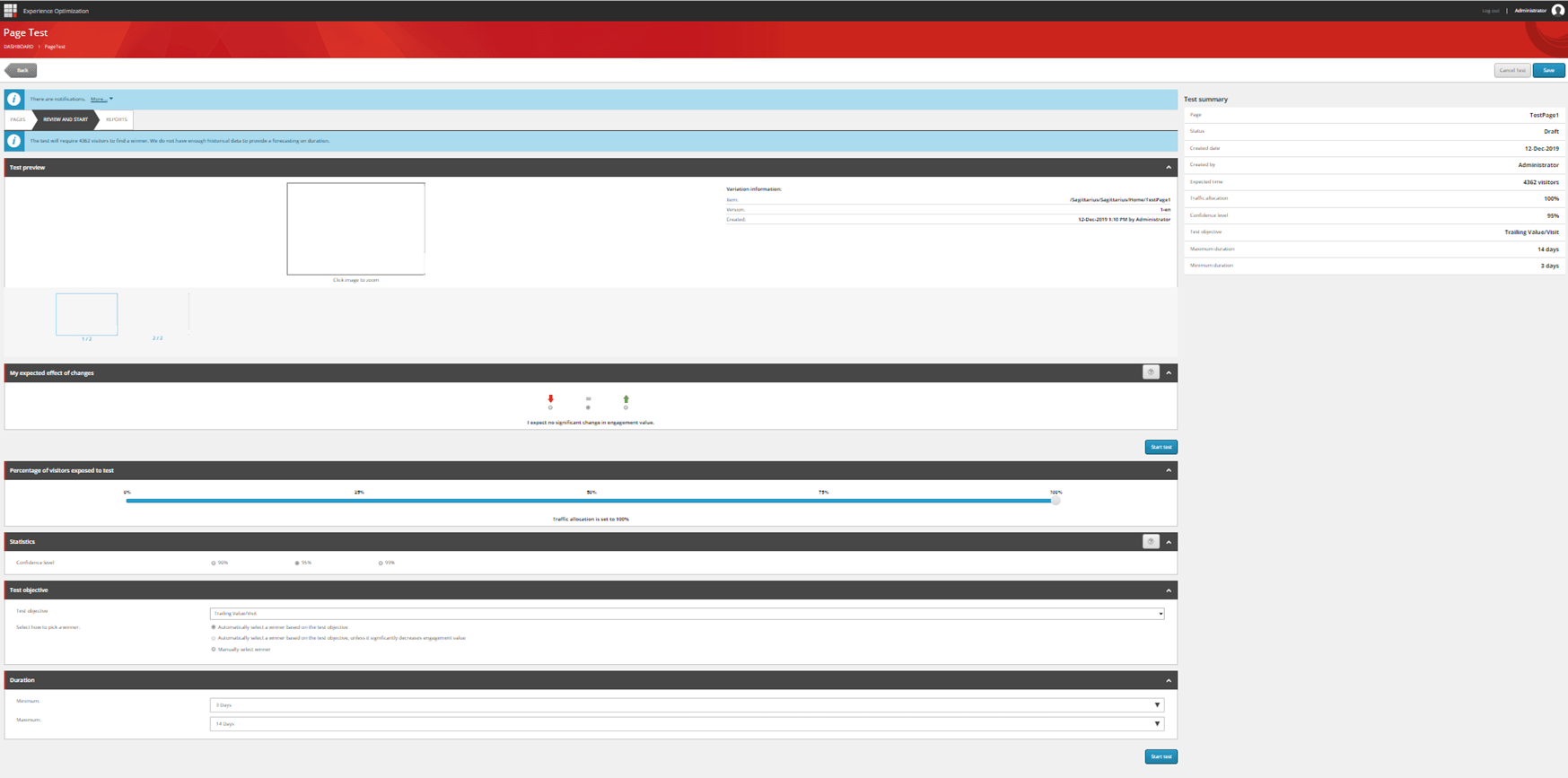 Run the Test & Reading the Result: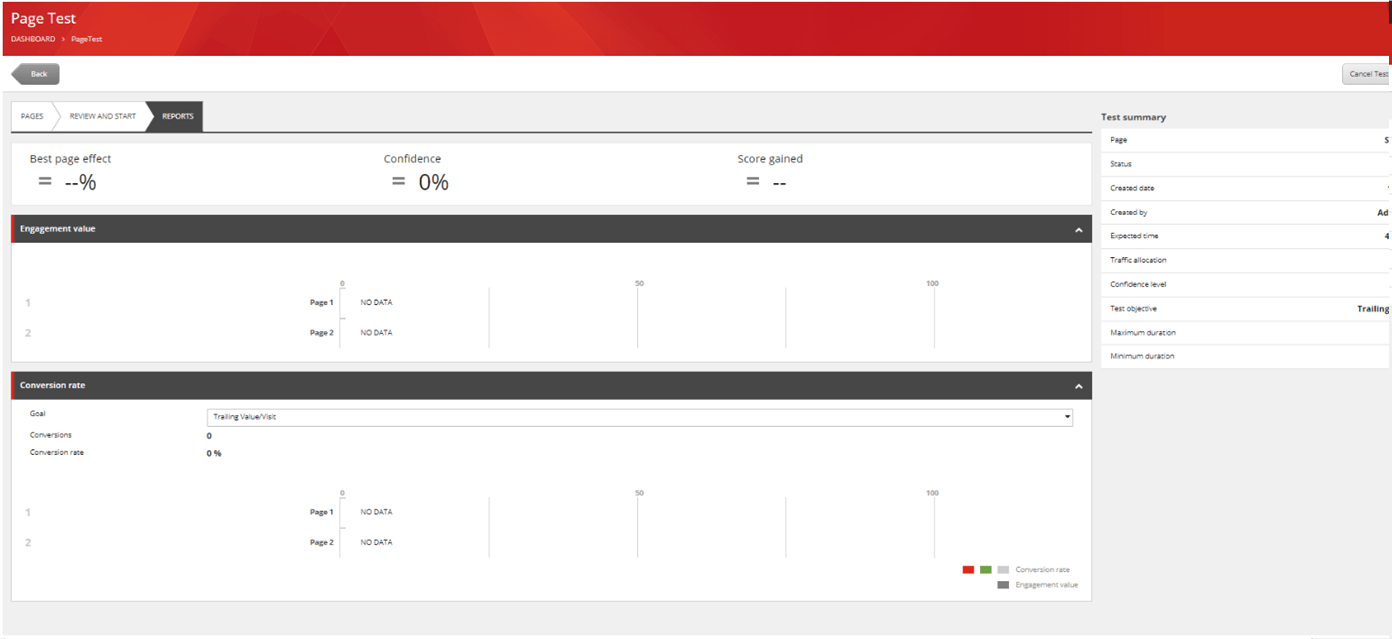 Below is the sample report from www.sitecore.com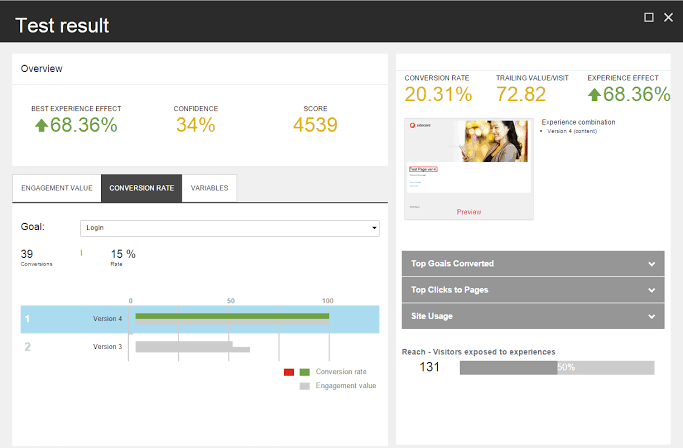 Since we have just attached visits only. The result will show only visit based report. You can filter out goal-based report also if you have attached goal while configuring the test.
Hope, this can help configure the test. Happy Testing.
Conclusion:
I have tried explaining Page based test in this blog. I will write another post to explain Multivariate tests, component tests, goal based tests. So, please stay tuned for more information.
Let us have coffee together and discuss your requirement for Sitecore. Mail us at info@addact.net.