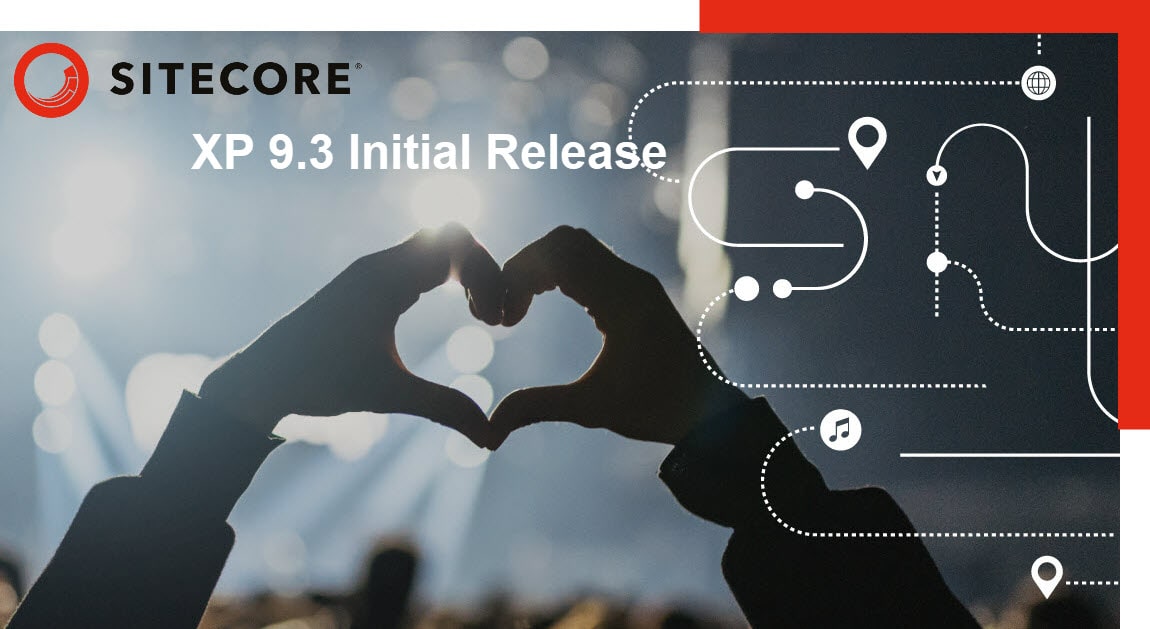 Sitecore XP 9.3 – New features & highlights
The main focuses of XP 9.3 is on product updates and enhancements which will increase usability and improve performance, all centered around making it easier and faster to build digital experiences so brands can accelerate their time to value. The new editing environment offers an intuitive interface with everything a user needs for easy navigation as well as real-time contextual insights as content is created and published, giving marketers the knowledge they need to drive improved conversions.
Other Sitecore XP 9.3 highlights include:
Experience optimization dashboard: Experience optimization now has a dashboard for personalization running on the site, providing more granular visibility into how personalization is driving performance. KPIs are provided for:

Total number of personalized pages and personalized experiences.

Total visits to personalized experiences and their proportion of total visits.

Aggregated personalization effect on engagement value and goal conversions.

Top 5 personalized experiences that produced most value and bottom 5 experiences that resulted in a negative effect.

Personalization Effect on conversions of each goal.

Improvements to out-of-the-box Forms: The Forms module now includes "confirm email" and "file upload" elements and the ability to redirect to external URL and pass parameters. In addition, Forms now uses Sitecore XP's bot detection to verify if input is from a human, eliminating the need for annoying Captcha elements.

Enhanced Template Management in Email Experience Manager (EXM): New out-of-the-box templates, a simplified block layout for HTML email, and a refreshed template manager allow marketers to set up new campaigns more efficiently than before and empower teams to move from idea to execution without the barrier of significant HTML creation. In addition, EXM templates feature a responsive HTML design that allows recipients to view messages on any device.

Scheduled Plan Enrollment: For users of Marketing Automation, the 9.3 release provides the ability to use date and time in the criteria for entry in the enrollment plan. The new feature will now allow marketers enroll contacts from a segment list based on a schedule, configuring an automation plan based on three criteria: A certain time of the day, a certain day of the week or at a given date.
Please note that as part of your system upgrade to Sitecore Version 9.3, Sitecore may collect additional information such as product version, number of site visits, generic hardware and software information, and recovery actions. This information will be used to help Sitecore to optimize your experience. All data will be processed in accordance with Sitecore's privacy policy.
Sitecore Experience Platform 9.1 or later does not support the Active Directory module.
Let us have coffee together and discuss your requirement for Sitecore development. Mail us at info@addact.net.