Addact Technologies is extremely proud to announce that we have achieved the ISO Certification for its IT software services. This is a significant milestone in our commitment towards providing excellence in our services and goes with our tagline "We Add Values!"
Having achieved a dual certification (Quality Management System and Information Security Management System) shows our unwavering dedication to deliver top-tier solutions while also ensuring that there is an utmost protection of data and information.
We are so hyped and filled with joy as this certification is a testimony of our continued efforts to meet and exceed the global standards in quality and security.
ISO 9001 – Quality Management System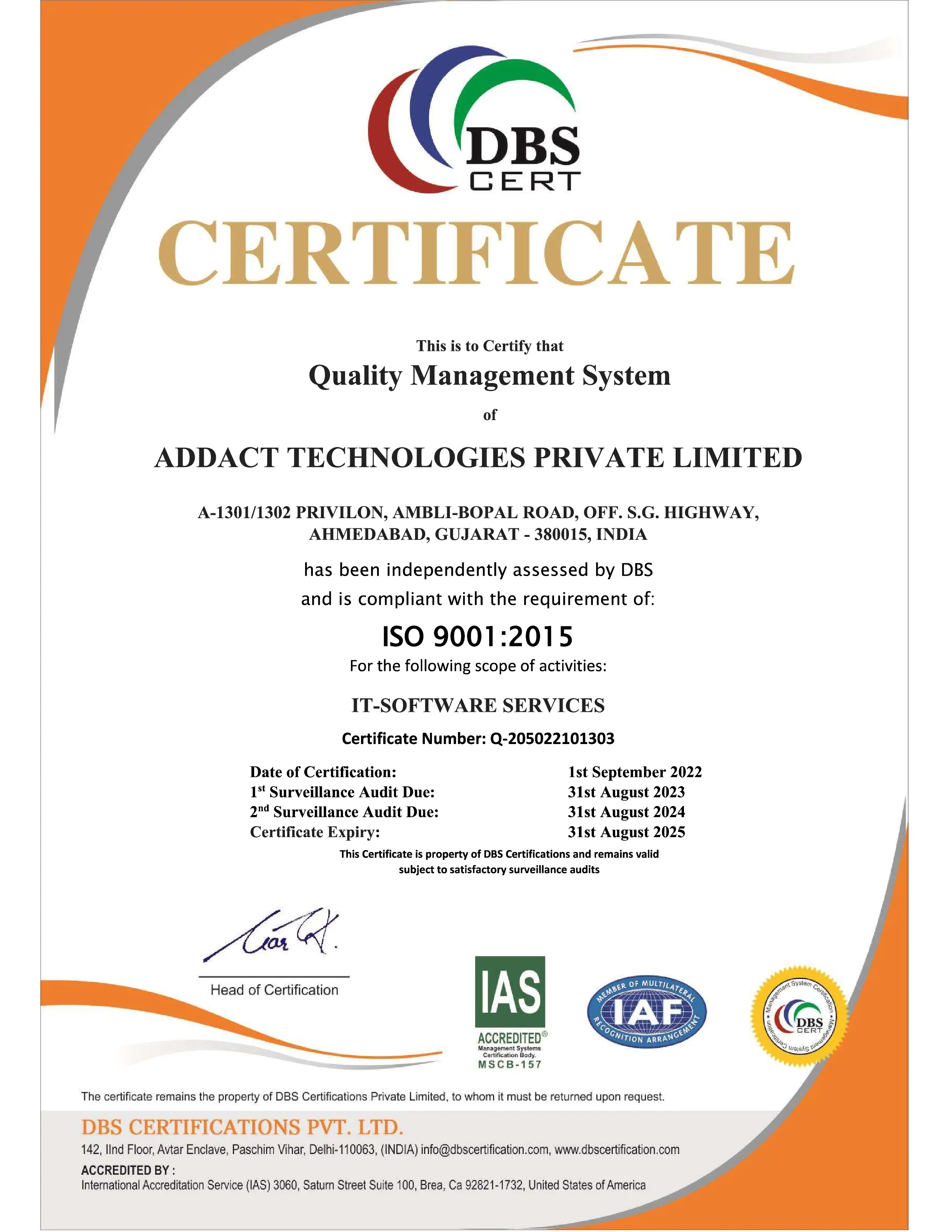 This signifies that we have implemented an effective system for quality management while also providing consistent delivery of high-quality services to our valued clients. This certification highlights our commitment towards operational excellence and customer satisfaction.
ISO 27001 – Information and Security Management System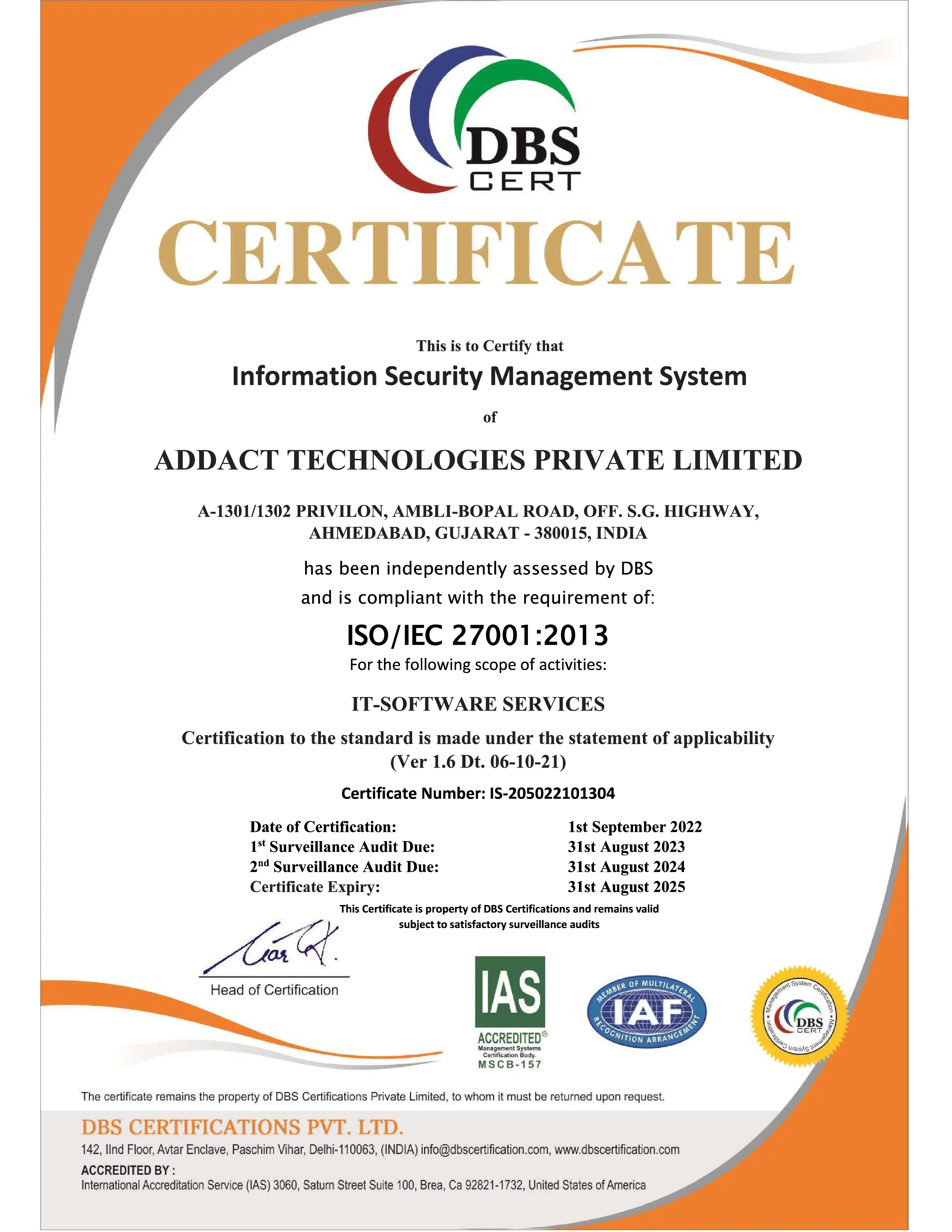 This further solidifies our dedication when it comes to safeguarding sensitive data and information. This demonstrates our ability for managing, protecting and securing the data with the highest level of diligence while ensuring confidentiality and integrity.
"Our journey has been through rigorous assessments, policies, and procedures. We are sincerely grateful to our dedicated team whose efforts and commitment has made this achievement possible for us. These certifications will not only set us apart but also offer confidence to our clients, and partners.
We look forward to coming opportunities that this certification will bring for us and look forward to continued growth and innovation."
- Jayesh Kapadi, CEO - Addact Technologies
About Addact
We are a software solutions company working exclusively on Sitecore with an experience of over 9 years. "We add values" is our tagline and we believe in bringing innovations and digital transformation to the industry through our Sitecore solutions.