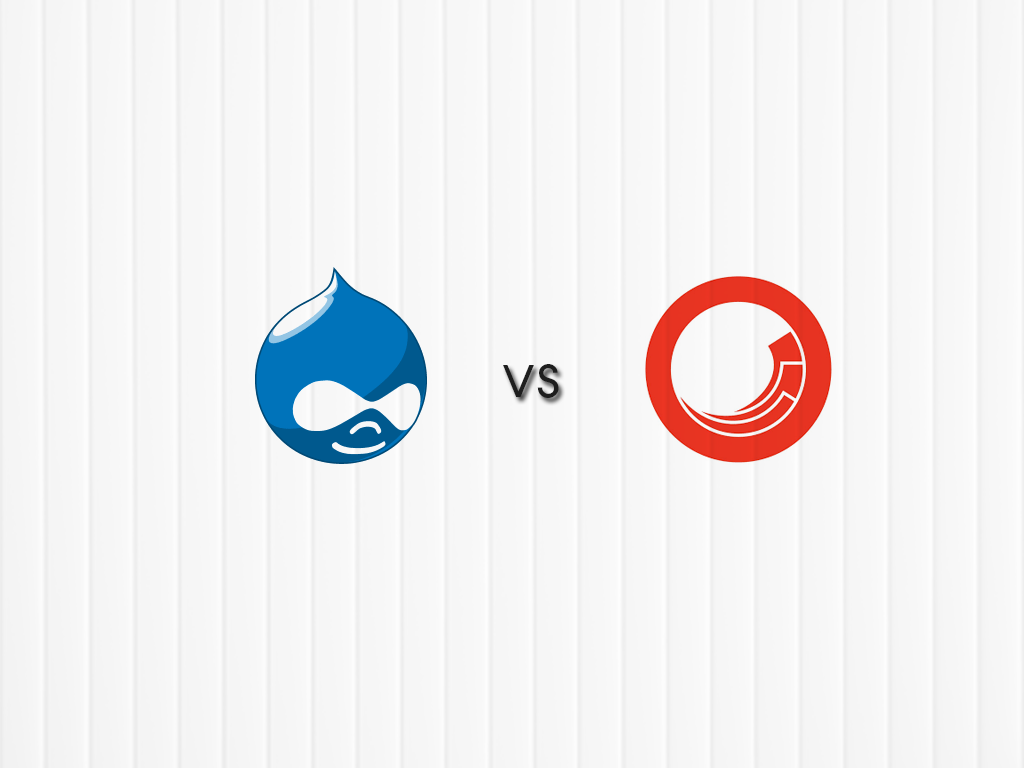 Sitecore are Drupal are among the leading CMSs in the market as reflected by Gartner Magic Quadrant of WCM 2019. The functionalities involved with both the CMSs can be judged by comparing several key aspects like Content Authoring, Digital Marketing and Business perception.
Below is a comprehensive comparison between "Drupal and Sitecore" these incredibly powerful platforms.
Drupal
Drupal is an Open-Source CMS which is developed, updated and maintained by a community of volunteers, freelancers and sponsored contributors across the globe. Drupal is free to use and comes out-of-the-box with several modules, integrations and a granular, field level content construction toolset. This powers some of the world's most intricate web platforms.
Drupal is highly scalable and flexible and can be a powerful tool for business growth if implemented right. The current version, Drupal 8, offers a powerful site of tools built upon REST-First native web services. Drupal 8 uses Symfony framework with PHP as its programming language.
Sitecore Comparison Payment Gateway Integration Module
Integrate MolPay payment gateway in Sitecore commerce via Seamless Integration. Seamless Integration demo (Link Here) and GitHub (Link Here). Payment gateway integration should be scalable and if needed should support enabling additional approaches when needed in future.

Payment gateway integration to implement all the requirements mentioned in the merchant guide for e.g. Payment Status Notification, IPN (Instant payment notification) etc.

Data validation and sanitization to be performed for all data being read into the application from the end user or from third party systems like payment server.

Security best practices to be implemented for payment integration.

Payment gateway to be available in the checkout page. Payment gateway to also be integrated and available in the edit order page in the Sitecore back office to allow for reconciliation of payments.

Payment gateway used for placing orders on the website should integrate with any reports being generated in Sitecore for e.g. "Most Popular Payment Methods) in the Experience analytics reports.

Payment gateway integration should not conflict with other payment solutions (for e.g. PayPal or Braintree) in future if needed. It should work side by side with other payment gateway solutions if enabled on the website.

Payment gateway integration should work with other currencies if required in future.

Payment gateway integration should work with other Commerce stores if required in future.
Conclusion:
Client relied on us to customize Sitecore Commerce. These new modules are highly used on their platform with back-end reports and accounting. With Sitecore's experience platform provides content management, marketing automation, email marketing, social media, e-commerce, optimization, and analytics into a single platform. We at Addact, offering Sitecore Commerce range from technology consulting to end-to-end eCommerce implementation and support. Addact leverage its distinctive expertise and our highly qualified team in agile development to deliver.the best results to our clients.
Let us have coffee together and discuss your requirement for Sitecore. Mail us at info@addact.net.