Digital strategy all sorted using Sitecore Experience Platform
Challenges:
We really live in digitally complex world. Defining and aligning stakeholders with digital transformation as part of strategy is always evolving process. That's the reason why digital transformation is challenging, in our experience, precisely because it's hard to know where or how to start or what approach is required. No matter you keep close watch on all the channels but challenge is to put all things together to give seamless customer experience.
The term "Customer experience" (CX) can be defined as the totality of all interactions a customer has with your brand during the customer life cycle (from awareness to consideration, purchase, use, and loyalty/advocacy). New generation marketers know that they need to focus on providing excellent wholesome customer experiences in order to drive brand loyalty and engagement, increase sales and cross/up-sells, and build lifetime loyalty. As a well-established marketing organization – they must have
A steep learning curves
Adopt advanced marketing technologies
Establish new data-informed processes
Build customer-centric technology
Tech-savvy marketing teams
Strategy & Tools:
Customer experience (CX) maturity refers to your organization's ability to engage the customer with the right experiences at the right place and at the right time, by using best practices to maximize the value to the customer—and to your organization in return. Customer experience maturity is about marketing in context of customer interactions and creating the best possible experience for the customer, resulting in loyalty, repeat business, advocacy, and lifetime value.
How do you define CX maturity? If your CX strategy is still in development, what do you need to achieve maturity? Sitecore's CX Maturity Model will help you answer these questions. Sitecore CXMM to help customers assess current digital capabilities and leverage your company's ability to deliver personalized customer experiences across your digital properties.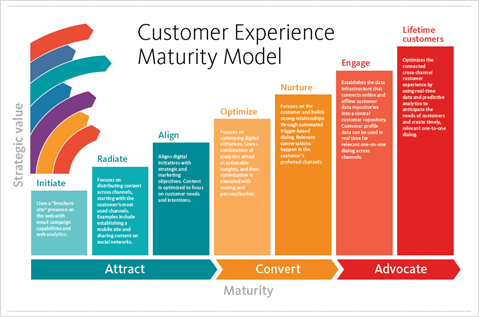 https://www.sitecore.com/getting-started/maturing-digitally/cx-maturity-model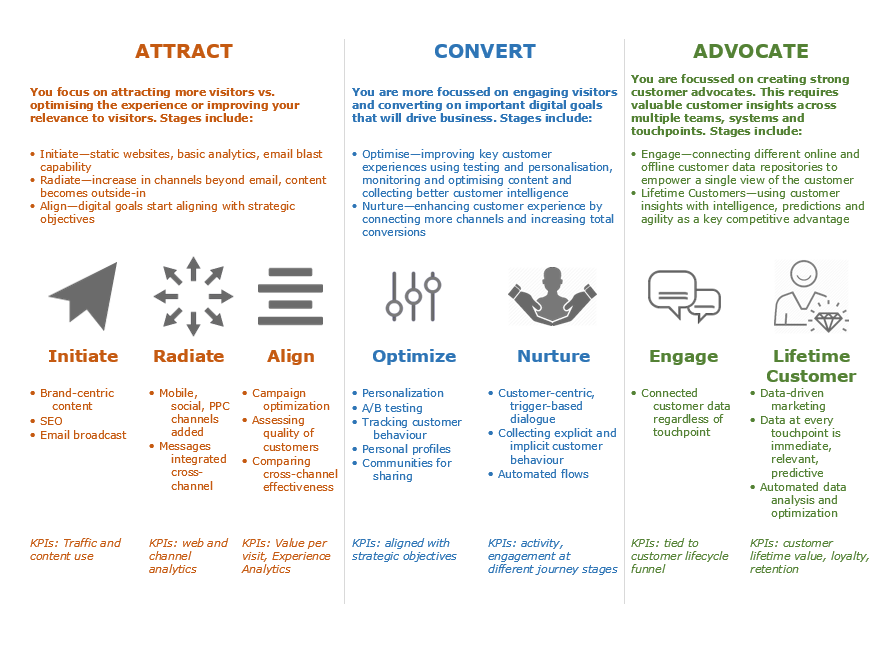 Solution:
Using Customer Experience Maturity Model, Incite Solvents helps our customers to identify three primary drivers that shape how marketing in context capabilities are built over time while delivering real business value at every phase of maturity. Keep these in mind as you prepare to evolve your organization
Align marketing strategies and tactics with strategic business objectives and drivers.
Collect and connect data to create a connected view of the customer.
Provide real-time, contextual customer experiences across all channels.
Delivering the best customers experience starts with creating a strategic roadmap outlining your path for digital marketing success and successful result of it is delighted lifetime customers. you'll need the right people, processes and technology in your journey.
Incite Solvents provides end-to-end services for Sitecore CMS – encompassing the entire Sitecore CMS lifecycle including the roadmap, assessment, total cost of ownership, digital strategy to user experience design and Sitecore implementation. Let's create your digital journey together.
Let us have coffee together and discuss your requirement for Sitecore. Mail us at info@addact.net.