The e-commerce sector delivers hi-tech support to the customers for online shopping. It enables buyers to avail unique buying experiences that develop a better connection between the company and the buyers. This enhances customer engagement with top-notch digital experiences. The technology ensures designing digital storefront to build a long-term relationship with buyers.
The development of Sitecore e-commerce integrated platforms makes the storefront personalize for buyers so that buyers can enjoy the real-time experience along with historical intelligence. The ultimate goal of the system is to maximize customer experience by offering them their desired outcome.
The last decade has seen a massive rise in the interest and passion for online marketing. Customers from all over the world have invested in products ranging from consumer goods to electronics. Thus the businesses and market reach have also risen dramatically. The main reason behind this growth is the comfort quotient coming through the seller's integrated-commerce platforms.
The Sitecore integrated e-commerce platform is a software where the aspects like CRM and ERP are consolidated with the concerned online platform. The objective here is to give a solution for all the different activities in an integrated form to the sellers. The integration will thus allow you to concentrate. It will also help you to have a clear view of the actions going on in different relevant departments in real-time in a managed form.
Benefits of Sitecore Integrated E-Commerce Platform
Running a business is not just about counting money. There are also several errors and mismanagements that must be noticed. Hence, an integrated platform can help you to avoid these issues. Through an excellent platform provider, you can thus avail your automatic integration in different domains and increase your business status. Therefore the main benefits of an integrated platform are: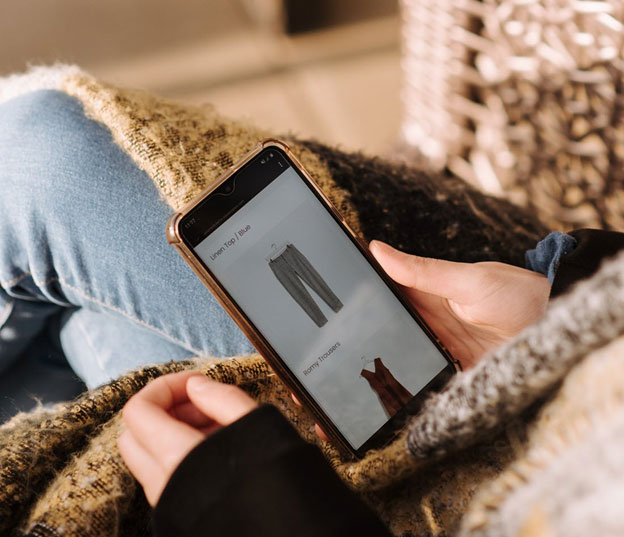 1. Getting a Cut above Output
Any well-integrated platform will assist you in revamping your organizational and managerial productivity. This is done mainly by providing a cut above output through multiple spheres. This is capable of not only delivering better results but also cuts off manual work and time. Thus Sitecore integrated e-commerce platform allows your business to utilize a setup of integrated functions to manage the business. Moreover, the back-office works are also done automatically.
The fast and consistent applications within the Sitecore integrated platform thus help accommodate error-free data within a brief time.
2. Receiving Timely Updates and Control over Inventory
Any change in an already existing system manually can be very time-consuming and hideous. However, it has now become accessible with integrated e-commerce platforms. These platforms help in keeping the accounting as well as the inventory store updated. The importance of timely updates is paramount in any e-commerce sector. There are innumerable online transactions that are taking place every day. Therefore, having timely updates about these transactions alongside a proper inventory check keeps your customers positive towards the company.
The inventory integration also helps in conveying accurate details in actual timings. This is essential to save your business from any kind of pricing or product issues. Hence whenever an order is placed, the inventory store and back-office accounts get automatically updated. It also updates any change in a consumer's details, keeping the data in sync.
3. Enhancing the Sitecore Experience of the Customers
Customer satisfaction has been a critical factor behind the success of every top business. Therefore it is essential to keep your customer base intact. Satisfied customers will work as assets for your business, and the goal should be to increase these assets. Hence, using Sitecore integrated platforms can be helpful in this case by making fast availability of inventory and information. The Sitecore integrated services can help your customers stay satisfied by guaranteeing them a better experience. They are promised regular updates regarding the availability of inventory, order tracking, and prices.
Marketing has nowadays become an essential tool for entertaining your customers and grow the business. Hence the marketing mix is also pivotal behind the success of any company in the long run. The automated marketing tools provide new ways to your business and help get new customers while keeping the old clients intact. The marketing tools relevant to this process are robotic email marketing, online ads, etc.
4. On-time Order Delivery and Placement
Another benefit of Sitecore integrated software is the availability of a smooth and efficient system of order placement. It also helps your business to guarantee on-time order delivery. Thus you get rid off of the issues of delayed delivery and dissatisfied clients. The best way to execute this is by Sitecore integrating e-commerce and ERP systems. The automatic data generated by the Sitecore integrated e-commerce platform helps you by giving instant information and ensuring a seamless data flow. This is important for providing your customers a fast service of order placement and delivery.
5. Finance and Budget
The two types of money that matter most in a business are finance and accounts. The finance money is significant to take decisive steps regarding profit, monetary flow, budgeting, loss, etc. However, the disintegration of these financial data is often very time-consuming and tedious. Therefore, integrating your accounts and finance will help you stack your data in a single place with more accuracy and reliability. With Sitecore integrated e-commerce solution, you can access error-free data, timely submission of manual data, etc.
6. Harnessing the Power of Data Integration
Data is a critical aspect of the fate of every business. You essentially depend on continuous use of data for making crucial decisions for your business. However, to take decisive and error-free steps, you need to go through various kinds of data like consumer data, financial data, product data, etc. Hence, data integration can be the ideal solution to avoid such tedious work and allow you to make more reliable decisions.
The data integration mainly focuses on some fundamental aspects to help your business. It guarantees the safety of your data and information. The integration also ensures that the data is accurate and will provide you practical information. The data is also made accessible across multiple applications. Finally, the integrated data remains true and updated.
Therefore, these are the benefits of incorporating the Sitecore integrated platform in your business. It may work wonders in terms of increasing the productivity and profit of any management or business. This is because it doesn't stick to any specific domain but has a presence in many spheres. Sitecore has added Four51 to eliminate the limitations of the e-commerce sites. This enables us to get a highly customized storefront that will include individual catalogs and pricing for customers.
How is Four51 beneficial to the Sitecore e-commerce platform?
Sitecore has added Four51 to eliminate the limitations. This enables a highly customized storefront that will include individual catalogs and pricing for customers. This enables the scale of the order-taking capabilities of a business to meet potential customers. The addition of four51 has made it possible to extend e-Commerce to D2C channels and this helps in getting advantage of third-party revenue evolution perspective. Four51 executes the Omni market control and maximizes market profitability.
Summary
Sitecore embarks as the leader in the global digital software to make the e-commerce marketplace more popular to manufacturers, traders, and customers. The digital management software is opting for a large-scale growth plan investing $1.2 billion along with the deals for Boxever and Four51. It will accelerate Sitecore's push to deliver the market's first fully integrated, SaaS-based DXP – a next generation technology stack that provides greater agility, flexibility, and modularity and allows businesses to independently deploy applications for specific business needs with less upfront investment and dramatically shorter time to value. Sitecore is looking for more seamless ways to enhance better communication, coordination, and collaboration between businesses all over the world. The management of Sitecore hopes that its growth plan will enable customers to enjoy more engaging experiences.
Sitecore plans to make a dramatic enhancement in the workforce by engaging talented employees in their team. The growth plan of Sitecore hopes to make expansion globally and it will expand its footprints in the new location as well.